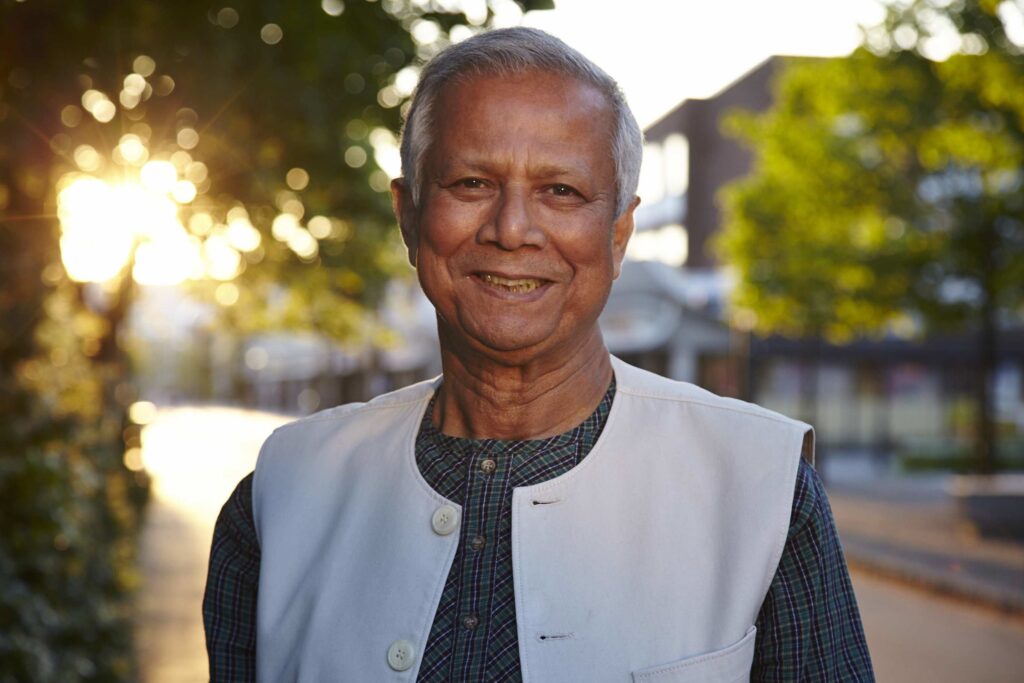 Muhammad Yunus
The founder and managing director of Grameen Bank, which pioneered microcredit. This is a method of banking where small loans are given to the poor, mostly to women, without collateral, for income-generating activities, to help them get out of poverty.
He has won a number of other awards, including the Ramon Magsaysay Award, the World Food Prize and the Sydney Peace Prize.

Professor Muhammad Yunus co-founded Yunus Social Business and currently serves as the Chairman of the Board. He is the founder of Grameen Bank and father of microcredit, an economic movement that has helped lift millions of families around the world out of poverty. Today, Grameen Bank has over 8.4 million members—97 per cent of who are female—and has lent over US$12.5 billion since its inception. In 2006, the Norwegian Nobel Committee jointly awarded the Nobel Prize in Peace to Professor Yunus and Grameen Bank "for their efforts to create economic and social development from below."
Professor Yunus is also the creator of social business and since 2006 has focused on spreading and implementing the concept. He has written four books about micro-lending and social business: "Banker to the Poor" (2003), "A World Without Poverty: Social Business and the Future of Capitalism" (2008) and "Building Social Business" (2010) and "A World of Three Zeros" (2017).
Among Professor Yunus' many awards and honors he has received all three highest US Civilian awards (Presidential Citizens Medal, the Presidential Medal of Freedom and the Congressional Gold Medal). Thereby he is one of only seven people in history that has received these awards, along with recipients Martin Luther King Jr., Mother Teresa or Nelson Mandela. In 2009, Forbes named Professor Yunus one of its "10 Most Influential Business Gurus."
Maria Ressa
Maria Ressa, the CEO and executive editor of Manila-based news outlet Rappler, received the 2021 Nobel Peace Prize on Friday. The award also makes her the first Filipino to win a Nobel Prize.
The Norwegian Nobel Committee handed her, along with journalist and Putin critic Dmitry Muratov, the award for "efforts to safeguard freedom of expression, which is a precondition for democracy and lasting peace."
"Nobel Prize laureate Maria Ressa uses freedom of expression to expose abuse of power, use of violence and growing authoritarianism in her native country, the Philippines."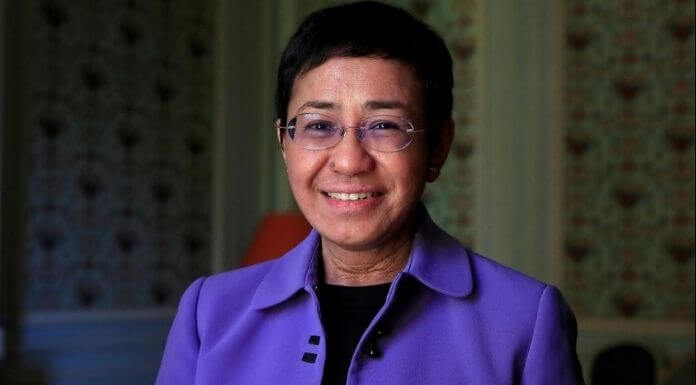 Maria Ressa is a Filipina journalist, businesswoman, author, and global terrorism expert who serves as the Chief Executive Officer of the online news website 'Rappler', which she had co-founded in 2012. She was awarded the Nobel Peace Prize 2021 for her fight to defend freedom of expression in the Philippines. During her early career, she had co-founded 'Probe Productions' with Cheche Lazaro to launch the award-winning investigative journalism series 'Probe Profiles'. She then worked for CNN for 17 years as Manila Bureau Chief and Jakarta Bureau Chief.
She has also authored two books on the rise of terrorism in Southeast Asia, 'Seeds of Terror' and 'From bin Laden to Facebook'. During her illustrious career, she has received many honours and awards for her fearless and truthful journalism, including 'Golden Pain of Freedom Award', 'Knight International Journalism Award', 'Gwen Ifill Press Freedom Award', 'Journalist of Freedom' Are included. Courage and Impact Award' and 'IX International Press Freedom Award'.
Ressa, who redefines journalism by combining traditional broadcast, new media and mobile phone technology, believes "it's about news, and telling it well. Ratings will follow."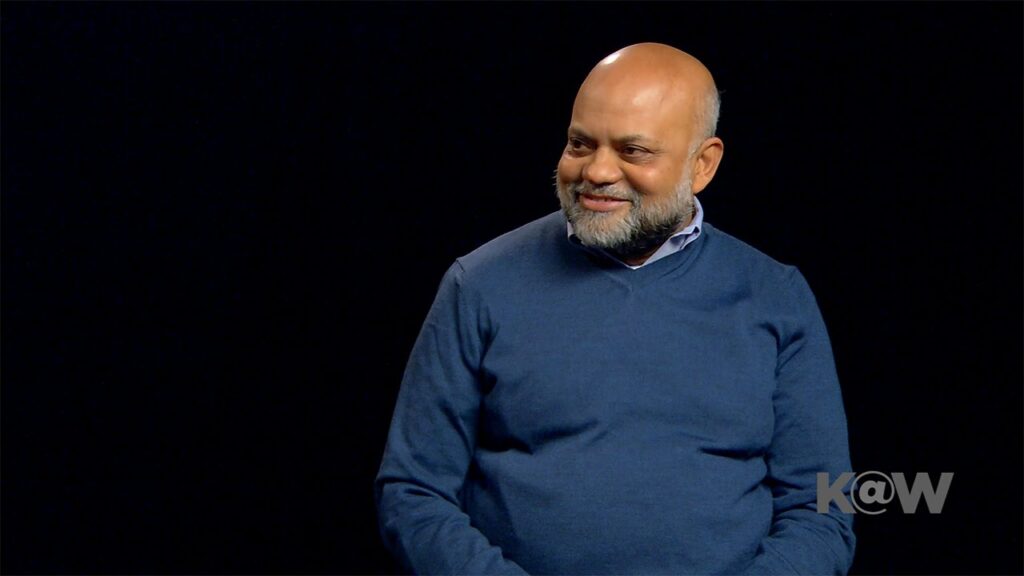 Iqbal Quadir
The founder of Gonofone and Grameenphone. Inspired by his upbringing as an impoverished youth in rural Bangladesh, he recognized the need for better communication between citizens and providers of goods and services. He created numerous foundations to benefit the rural poor in third world nations, one of which funded an essay competition that led to the genesis of a method that extracts arsenic from water and soil. Quadir's efforts to empower the underprivileged have allowed millions of people to earn a larger income which in turn enables them to provide basic comforts for their families.
For more than 25 years, Quadir has been building and helping others build large enterprises to serve and economically-empower average citizens in low-income countries. The companies he created or co-created serve more than 100 million people today. Quadir's efforts reflect his philosophy that this approach is the best way to uplift these countries and contribute to global peace and prosperity. In promoting this philosophy, he additionally, he co-founded and co-edited Innovations, an MIT Press journal focused on entrepreneurial solutions to global challenges which has now run for 12 years.
Quadir is credited with being the first to envision the potential of digital mobile phones to transform low-income countries. In 1993, he began a full-time quest to bring the power of these digital tools to all, including the poorest, citizens of his native Bangladesh. He did this by synthesizing his observations that connectivity is critical to economic empowerment, that such empowerment translates into an ability to pay for a connectivity service, and that there would be a dramatic drop in its cost. With these concepts, he created a consortium of organizations and, in 1996, founded Grameenphone, the game-changing mobile network operator. Today, Grameenphone has about 70 million subscribers and its network covers more than 99% of Bangladesh's population.
In 2009, Quadir and his younger brother Kamal Quadir co-founded the US cpany Money in Motion LLC (MIM) to assemble expertise and other resources to create a mobile payment system in Bangladesh. Using MIM as its launch pad, Kamal then founded bKash Limited in Bangladesh and Quadir served on the bKash board during its formative ten years. bKash currently has in excess of 32 million registered customers who execute about six million transactions a day.
Quadir's articles have appeared in many publications including the Financial Times, Forbes.com, Harvard Business Review, Nature, Newsweek, Science, and the Wall Street Journal. His work and thinking have been cited in more than 70 books. He holds an MBA and MA from the Wharton School, University of Pennsylvania, and a BS from Swarthmore College. Quadir has received two honorary doctorate degrees and other honors for his work.