According to a new BCO study paper, The Market Cycles II, "ESG regulations can move commuters toward more sustainable modes of transportation, increase individual health and wellbeing, and assist firms to decrease carbon emissions."
"As the UK moves towards its carbon reduction objectives, it is critical that real estate and transportation both play an active part," said Rob Harris, Chair of the BCO Research Committee. ESG is a major factor in tenant decisions to accept, renew, or relocate offices, and those that are planned or refurbished to encourage active commuting are becoming progressively desired in the UK market."
The report emphasises the following achievements in encouraging active commuting (cycling as a mode of transportation):
According to a 2017 survey: 45 per cent of offices did not have showers or covered and guarded parking 47 per cent
According to a 2022 study: 84 per cent of offices supplied showers, and 68 per cent provided covered and safe parking.
According to the Market Cycles II report, "in May 2020, £2 billion was committed to cycling and walking over the length of the parliament, and over £320 million was allocated to local authorities through the Emergency Active Travel Fund for 2020/21." This financing is expected to pay rewards for the UK economy, with HSBC research indicating that increasing cycling from 1.5 per cent of all journeys made in 2020 to 3 per cent of all journeys made countrywide will result in an economic gain of up to £2.09 billion per year for the UK."
Keeping this in mind, a poll of business landlords discovered:
66 per cent are installing new or improving existing bike infrastructure.
87 per cent intend to expand capacity to accommodate power-assisted cycles and e-bikes.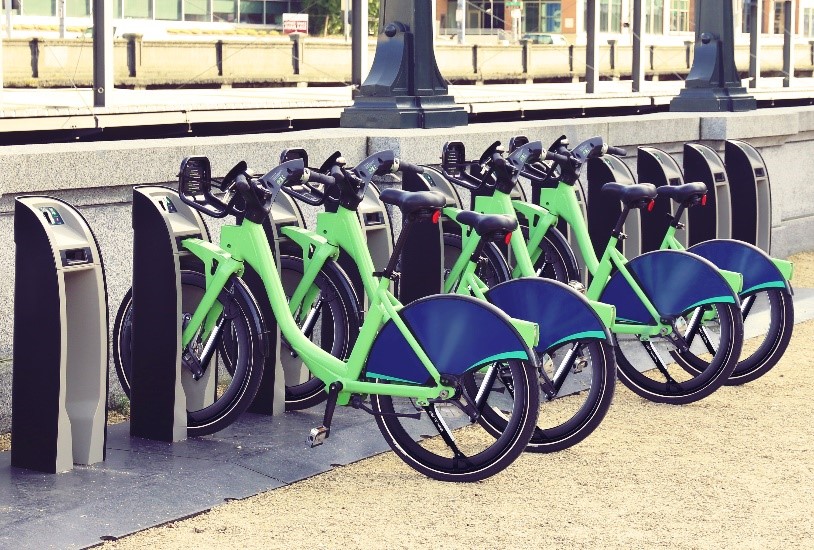 "Cycling and active commuting has seen a strong growth in popularity in recent years, and the official business has risen to meet the challenge," says Neil Webster, Associate Director of Remit Consulting and main author of The Market Cycles II. In 2017, our research with the BCO discovered that the focus for developers and landlords should be on the quality of the amenities provided in order to attract more workers to use active commuting."
"It is heartening to see that, five years later, premium services such as showers and safe parking are more easily available to occupants."
"Bicycle parking is increasingly being used as a marketing differentiation for office space, with developers and investors of new buildings emphasising ground floor and guest parking, towel and shower facilities, and bike maintenance as significant selling factors." However, more work needs to be done, such as boosting e-bike capacity and enhancing accessibility to facilities for impaired riders, to guarantee that all employees, regardless of age or ability, have the choice of embracing the active commute."
The European Environment Agency (EEA) has also stated that shifting to cycling and public transportation is "critical" to meeting sustainability goals.
CEOforLIFE – We promote life. We support the SDGs