Hungary has 364 kilogrammes of household garbage per capita, which is much less than the EU average of 505 kg (Eurostat 2020, EU 27). Nonetheless, the national waste management authorities are aware of the significant improvement potential.
The central intermediate organisation for public waste management organises the waste management industry in a transparent and regulated manner. This mostly entails collecting, processing, and recycling garbage before transferring it to a public waste management organisation for disposal.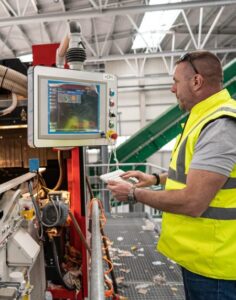 A notable example is household garbage from municipal collections. Since last year, a waste recycling plant in Szeged, Hungary's third-biggest city, has extracted the most value from this combined garbage, both in terms of materials and energy.
Reducing landfill waste by a third
"The new processing plant is designed to handle 70,000 tonnes of mixed residential garbage, which is the equivalent of 245,000 residents' waste," explains Ron Biacsi Schön.
As Operations Manager, he is in charge of the whole facility, including commercial waste processing and green cutting composting, as well as the landfill site, which includes gas collecting and cogeneration facilities.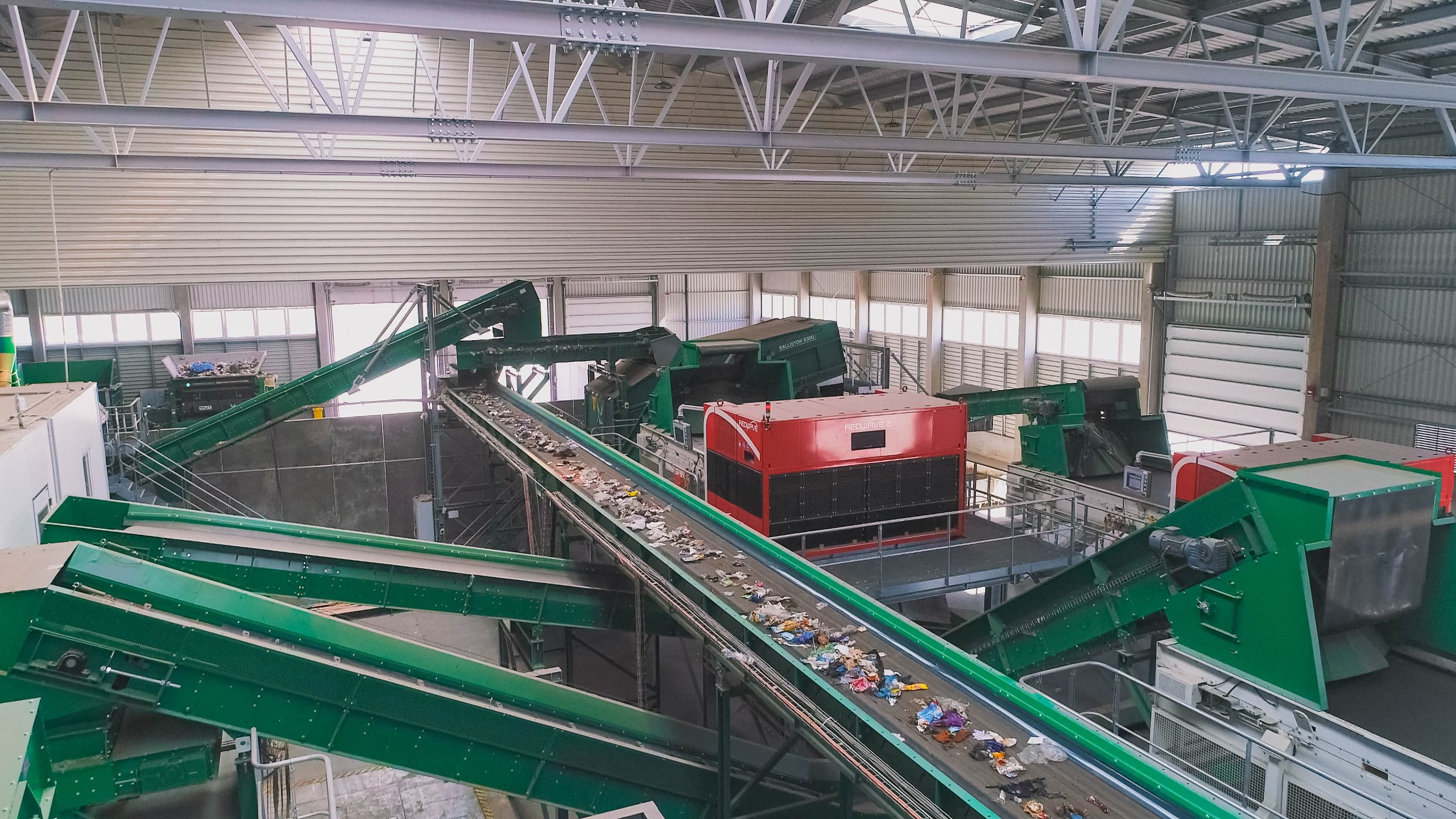 This enables us to reduce the amount of waste in our catchment area that goes to landfills by a third. – Áron Biacsi Schön
Key to success
The agreement to deliver the technology was given to environmental technology expert MUT Hungary, which represents Komptech in Hungary. "It's reasonable for us to put our faith in Komptech equipment for shredding and separation," states Attila Kiss, MUT's Komptech product manager. The Terminator and Ballistor play critical roles in the whole process flow. " We've worked with these computers before and are confident in their performance and functionality."
As a partner, the business Redwave, which specialises in sorting technology, was also participating. Redwave creates sorting systems for the effective recovery of recyclable materials in the Austrian town of Gleisdorf, not far from Komptech's headquarters.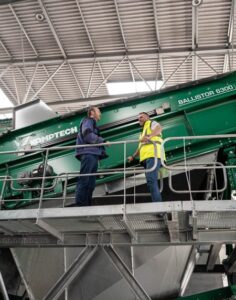 An ideal combination
After pre-shredding and separation of the organic fraction with a drum screen, the separation and sorting stages begin. Using a ballistic separator improves the efficiency of the subsequent sorting stage greatly. The material flow in the Ballistor is separated into a 3D (cubic) and a 2D (flat) component. Furthermore, a 30 mm hole in the screen components separates the fine fraction.
The following fully automated sorting machines can be accurately tailored to the predicted makeup of these fractions. At the facility, four Redwave 2i machines are in operation. They use several sensor types to discharge recyclable items such as metal, paper, cardboard, and plastic. A manual follow-up check improves sorting purity even further.
CEOforLIFE – We promote life. We support the SDGs