AvatelTM, a customer-driven solution that semi-automatically charges explosives, has won a 2021 POPULAR SCIENCE Best of What's New Award in the Engineering category. The Best of What's New is a comprehensive ranking of the year's 100 most astonishing and inventive technology and items, divided into ten categories.
AvatelTM, when commercially available at the end of 2022, will provide mine operators with an effective option to keep humans out of harm's way by transitioning from conventional to mechanized development charges. Traditional development charging procedures expose people at the active face to serious geotechnical dangers. To manage this risk, Mine Operators have had to adopt risk controls that lengthen the mining cycle, raise unit costs, and eventually postpone access to new production fronts.
AvatelTM, developed in collaboration with Epiroc, will usher in a new era of safe and productive development charging operations, allowing a single operator to prepare and wirelessly charge a face from within the safety of an enclosed cabin while providing superior blast control with Orica's flagship technologies.
"We are extremely proud of this recognition by Popular Science as a testament to the ingenuity of the Orica and Epiroc teams who have developed this first-of-its-kind technology to ensure safety for mining personnel and drive productivity for the industry," said Orica Chief Technology Officer Angus Melbourne.
"The merging of our sophisticated technologies will alter how we handle face operations and is a huge step toward removing people hazards while generating tremendous value and prospects for our clients."
"The Best of What's New Awards commemorate the year's greatest triumphs of human ingenuity – the advances toward safer, better, more sustainable, and happier days ahead," stated Popular Science Editor-in-Chief Corinne Iozzio.
"Despite the supply chain issues that will make headlines in 2021, advances in all of our categories have allowed us to see a future full of opportunities." This collection, which contains anything from artificial intelligence planning more efficient airline routes to mountain bike shocks that adjust themselves on the fly, is chock-full of products we're happy to call the "Best of What's New."
"As mines progress deeper and ore bodies grow more complex, the need for safer, automated solutions that enable a more efficient mining cycle becomes increasingly obvious," said Adam Mooney, Orica's Vice President of Blasting Technology. The final phase in the subterranean development cycle that has yet to be mechanized or mechanized is development charging. It's tremendously encouraging to think that exposure to risks in the face of development blast employees will be a thing of the past shortly."
Historically, the human connections necessary to launch a blast have hampered the mechanization and automation of the development charging process. The launch of Orica's second generation of through-the-earth, wireless in-hole starting technology, WebGenTM 200, has accelerated innovation in development charging.
Mining enterprises that implement the AvatelTM solution will see considerable efficiency advantages because they will be able to eliminate redundant support systems that would otherwise be necessary to safeguard employees at the face. Customers will also benefit from increased production as a result of less downtime caused by extra steel in blasted muck entering materials handling systems and downstream operations.
Accelerated access to future production sources will also be a significant benefit to mine operators, assuring them sustained income generation by enabling safe access to complete the development cycle under seismic or otherwise problematic ground conditions.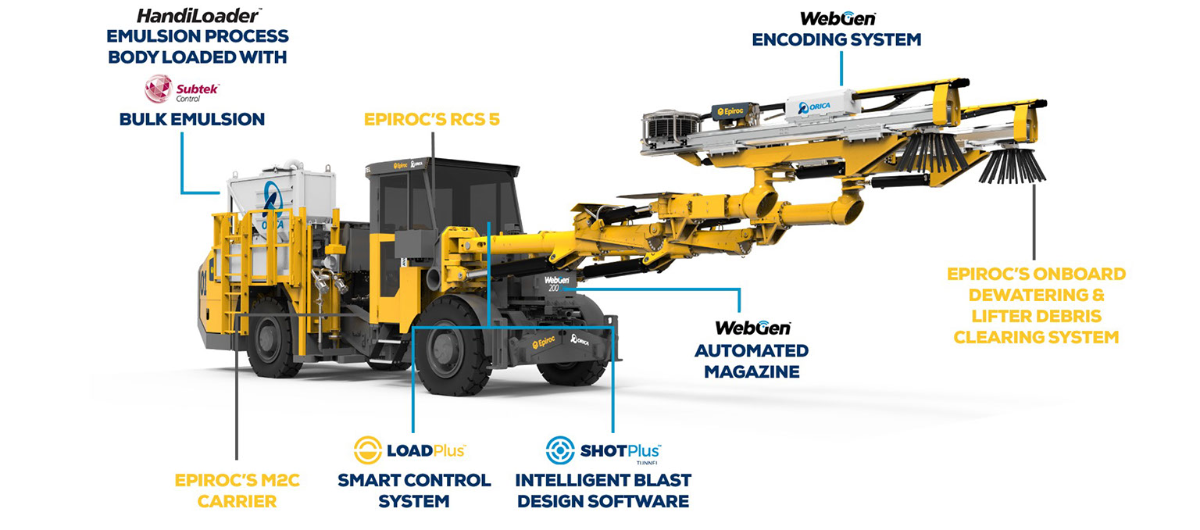 CEOforLIFE – We promote life. We support the SDGs.