"Caring is in our DNA and is in our nature. That is why we are dedicated to safeguarding the environment in which we all live and work. Our mission is to connect our activities in a sustainable manner – to conserve our world and its resources, and to actively contribute to all of the people involved in the value chain of bioactive substances. To make this vision a reality, we created our Responsibly Active programme, which includes clear pledges and action plans," explains Lucilene Veira Nunes, BASF Europe's Head of Division Management for the active ingredients business. She is in charge of putting the programme together with the rest of the team.
Success Factor: Sustainability
Sustainability is no longer a "nice option" for businesses and their stakeholders in the beauty and cosmetics sector. It has become a need, and hence a critical success element, for the survival of our planet and the long-term development of each organisation. Consumers are increasingly demanding sustainable products and selected brands and corporations based on ethical factors such as environmental and climate efforts. Business clients select suppliers based on their contributions across the whole value chain.
"Through Responsibly Active, we encourage and integrate our efforts in our individual domains of activity to help combat climate change and make our planet a better place." "We also assist existing and prospective clients in attaining their own sustainability objectives," Veira Nunes explains.
The initiative is built on three foundations to connect new bioactive solutions with consumer requirements while safeguarding natural resources for future generations, with a specific emphasis on botanical sourcing for BASF's bioactive portfolio.
First Program Pillar: Innovating Products that Protect Natural Resources
Considering plants lie at the heart of BASF's bioactive range and biodiversity is the firm's reservoir of innovation, preserving natural resources and ecosystems is critical to the company. As a result, BASF's Care Creations® maximises the use of renewable resources while also encouraging organic agricultural methods. Within supply chains, dedicated programmes recognise and conserve local biodiversity while avoiding soil degradation and deforestation. They also intend to make each plant traceable back to its source, instilling trust and freedom of choice in BASF clients.
People living distant from where raw materials are produced are also taking action to conserve natural resources. Philippe is one such example. He has spent years working as the Raw Material Sourcing & Extraction Manager at the BASF plant in Pulnoy, France, on innovative ideas including upcycling trash from the moringa oil extraction process to create extremely effective bioactive. He is only one of many examples within the organisation of how employees contribute to the company's long-term viability.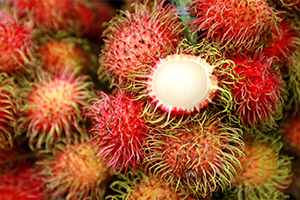 Second Program Pillar: Empowering and Respecting People
The second pillar represents BASF's commitment to people and the environments in which they live and work. Everyone should be treated fairly and with respect. BASF is adamantly devoted to human rights and safe working conditions, and it also respects and honours indigenous rights and traditional knowledge. BASF actively promotes the involvement of women and smallholder farms in order to promote varied and equitable labour. Take, for example, Fadna, a member of the Targanine cooperative, which is BASF's Moroccan fair-trade partner and sustainable argan oil provider. She may live a self-sufficient life for herself and her family thanks to a literacy programme and other privileges.
Making a beneficial influence, on the other hand, is not confined to the persons immediately engaged. Strong collaborations with botanical suppliers are also intended to encourage long-term local development and improve the livelihoods of communities.
Third Program Pillar: Reducing Climate Impact
The third Responsibly Active pillar is about the influence on climate and the environment. This is where important areas of action have been determined in order to lower the environmental and carbon footprint by using less water and energy while eliminating waste. Making packaging more sustainable by decreasing it and using recyclable and recycled materials is another important theme of the programme. Making the company's operations climate-neutral while lowering environmental effects necessitates continual collaboration and the recognition that everyone has the ability to create change. Farid, an EHS Engineer at BASF, and his colleagues are a good example. They devised a method for valorizing botanical wastes, which may be utilised by farmers as organic fertilisers or to manufacture more than 18 other products.
Concrete objectives and significant activities have been established for all three pillars to guarantee that action truly speaks louder than words. Ambitious goals to be realised in a spirit of justice, trustworthy alliances, and attentive cooperation all contribute to the creation of activities that are worthwhile to embark on jointly in every manner. Furthermore, BASF's Care Creations® is prepared to go the additional mile for better sustainability – in collaboration with customers, workers, suppliers, partners, and everyone else engaged in the bioactive value chain. And this is precisely what is intended by the phrase "Together, we are Responsibly Active."
CEOforLIFE – We promote life. We support the SDGs