The school, built by Multiplex, will be located in Tilal Al Ghaf, the flagship neighbourhood of Dubai-based global company Majid Al Futtaim. It will include eco-friendly and sustainable design changes and will house 2,100 students.
The Royal Grammar School Guildford Dubai campus will be around 40,000m2 in size and will have classrooms, labs, and other learning spaces connected by street idea with a lush, central atrium of trees, plants, and live 'biophilic' walls.
The'street' functions as a social center and breakout place for students, as well as an extension of each classroom, creating a contemporary and flexible learning environment.
The complex will have a multi-purpose theatre with seating for 500 people, a double-story library, and a multi-functional sports facility with a 25-meter swimming pool, a smaller learning pool, and a full-size football pitch.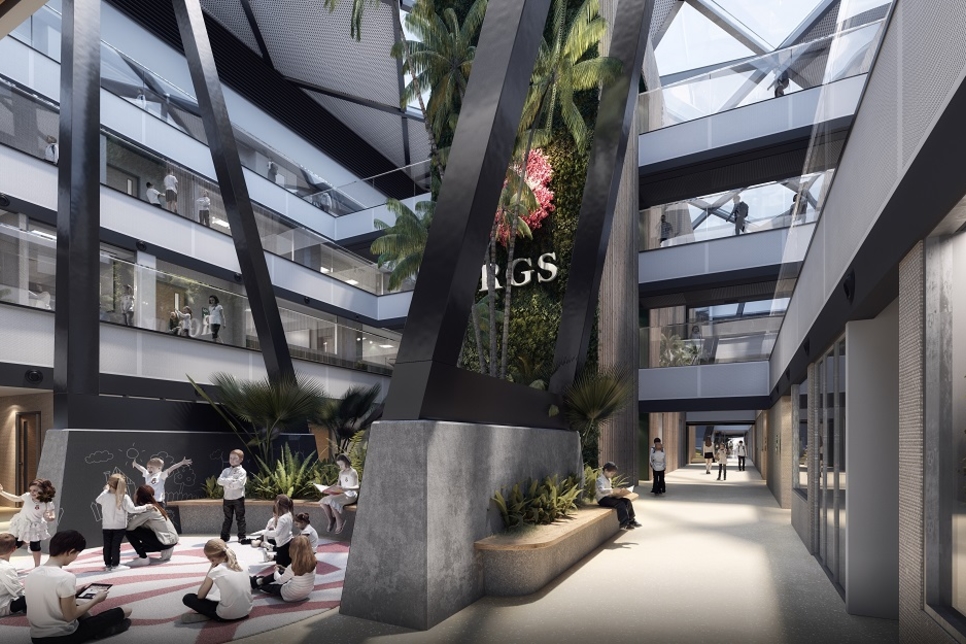 The campus design maximises sustainability by using a tiered design for the main structure, with each subsequent storey expanding outwards to maintain the classrooms self-shaded. On the ground level, this clever architectural element will also include 27 covered Early Years classrooms with outside and internal play areas.
"From the beginning of our collaboration with Bogle Architects, our objective has been to ensure that the architecture of our great new school resonates with and supports our particular approach to teaching and learning," said Clare Turnbull, head of prep at the Royal Grammar School Guildford Dubai.
"We are happy that this vision has permeated every part of the design and construction, as well as how we are outfitting the school's various specialised rooms." We have prioritised natural materials and vast greenery, which we know from study improves children's feelings about school."
To further boost its environmental activities, the Royal Grammar School Guildford Dubai has teamed with Total Solar Distributed Generation Middle East to power the school with solar energy. An 868kWp rooftop and carpark solar installation will be constructed by Enerwhere, and is expected to produce around 1.4GWh per year, which will help reduce approximately 629 metric tonnes of carbon emissions per year.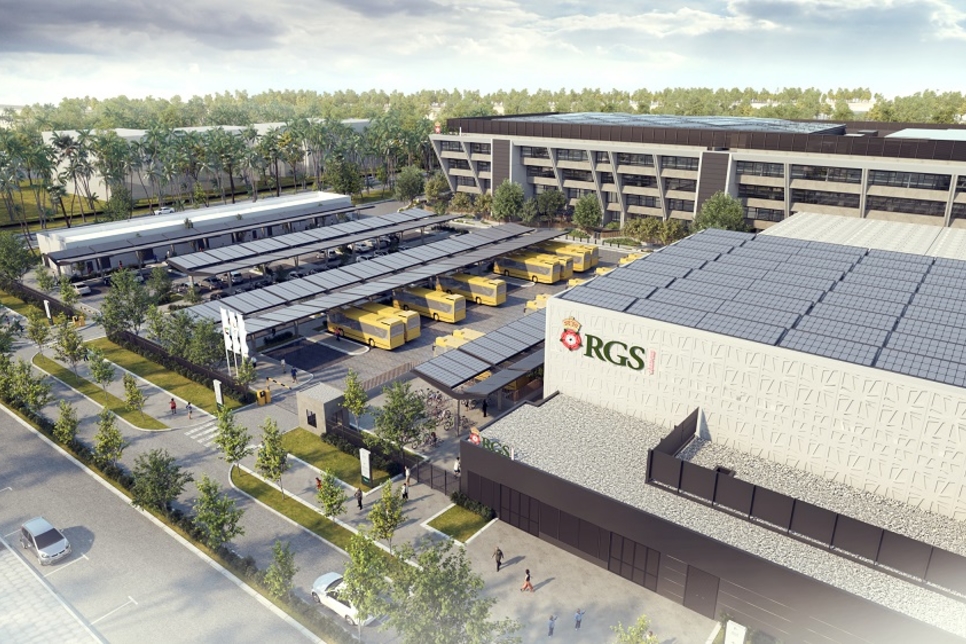 Meanwhile, Ian Bogle, founder of Bogle Architects, remarked on the firm's first project in the UAE, saying, "This is our first project in the UAE and the environmental concerns were evident from day one, so we tried to make the building as passive as possible."
"This is where the stepping structure not only provided a solution for self-shading, but it also built an internal hierarchy for the distribution of children across the building's height." The larger rooms are at the top for older children, while the smaller spaces are on the bottom floor for younger children."
CEOforLIFE – We promote life. We support the SDGs.