The Singapore Food Agency (SFA) declared in 2019 that it aims to produce 30 percent of Singapore's nutritional needs by 2030, up from less than 10 percent currently. The goal is to meet the objective by increasing the production of vegetables, fruits, and protein sources such as chicken and fish. The SFA also stated in April 2020 that it will begin an SGD $30 million awards to strengthen the country's agri-food industry. The fund is called '3030 Express,' after Singapore's objective of sourcing at least 30% of its food domestically by 2030. It would make rewards available to "local agri-food players" who can expand domestic output in three categories – eggs, fish, and leafy vegetables – in the shortest amount of time.
While this method is ultimately aimed at assisting customers, there are concerns about how much it will benefit the communities, particularly marginalised areas in greater need. This invites the question: might decentralised home farming assist to alleviate the problem and providing Singaporeans with sustainable agriculture? Aerospring claims, with over 3,000 Aerospring hydroponic gardens sold worldwide. Their unique hydroponic systems, which allow gardeners to grow both inside and outdoors all year, are predicted to generate more than 100kg of fresh food every year in only one square metre of area.
They designed their systems to produce a broad range of culinary plants, including lettuces, pak choy, kale, basil, herbs like parsley and rosemary, tomatoes, cucumber, chilis, and many more. Their objective is to teach their clients how to cultivate their own fresh fruit so that they may become self-sufficient. It also covers the very real issues about food safety, as well as understanding where your food comes from and what goes into making it, ensuring that it is pesticide-free. Most people living in cities rely nearly totally on food systems for survival. Few, if any, urban inhabitants cultivate enough of their own product to be self-sufficient, resulting in an unstable globalised system that calls global food security into doubt.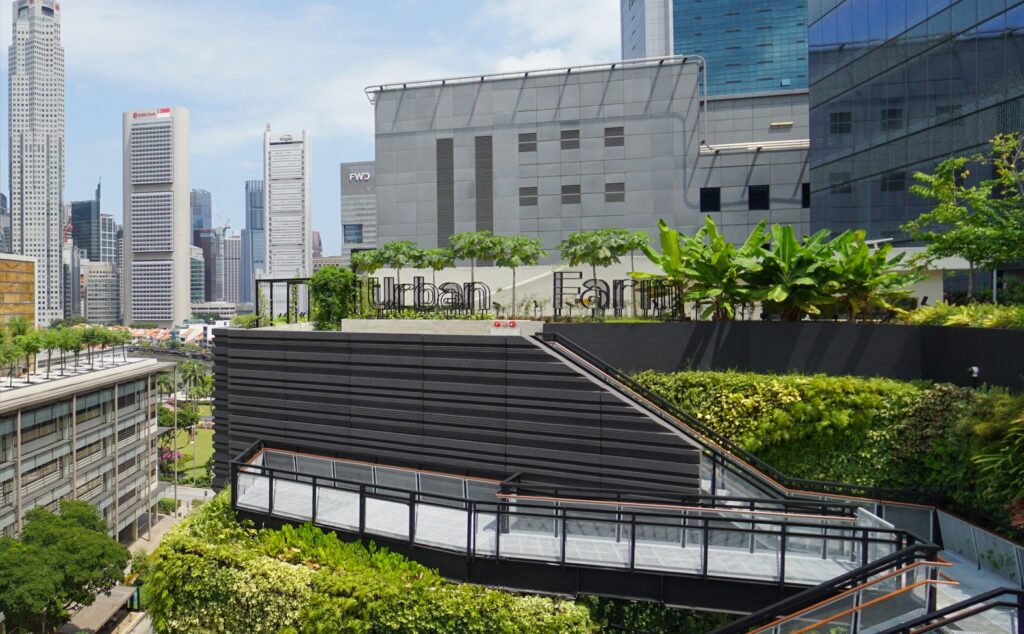 The current food system continues to have many consequences for our globalised society, but perhaps the most significant is that food production and distribution have become so far removed from the consumer that most people have almost no idea where their food comes from, how it is grown, what pesticides are used, how it is transported, or who the farmer is who is growing their food. It also calls into question the nutritious content of the food we are now consuming, since it is becoming increasingly obvious that every generation has had to contend with the falling nutritional content of their food since the industrial revolution. Heat, oxygen, and light are the three principal causes of nutrition loss. Transportation and time to market are also significant contributors to nutrient loss.
Given these obstacles and concerns, it makes sense for consumers to take matters into their own hands and cultivate their own food, to the extent that this is feasible. However, in land-scarce Singapore, this presents several challenges. They usually do not have access to our own yard space. Community gardens are beneficial and surely contribute to the solution, but that does not solve the problem and because many of us do not have the time to tend a soil garden, this is not a viable option.
In the equivalent of a 10 square metre space, an Aerospring hydroponic garden allows clients to grow up to 27 plants indoors and up to 36 plants outdoors. Furthermore, as previously stated, they anticipate that over 100kg of fresh food may be grown in one of our gardens each year. They do mention that the value of this output varies based on what you are cultivating. However, 100kg of fresh basil will cost the ordinary Singaporean more than SGD $5,000 each year. They acknowledge that the ordinary customer will not consume 100kg of basil in a year, therefore this is simply for reference. The idea is that having a hydroponic garden at home may have a substantial beneficial influence on your shopping expenditure. To meet 30% of Singapore's nutritional demands by 2030, they must evaluate how consumers might contribute to this endeavour. Decentralized home gardening might be the answer to attaining these aims while also increasing nutritional intake and general wellness.
CEOforLIFE – We promote life. We support the SDGs