The event aimed to acknowledge and reward the best practices of Italian and Emirates companies that have distinguished themselves for the development of innovative products and services with high added value, with a focus on sustainability, in the presence of leading national and international institutional representatives. The United Nations' development, and hence the environmental and social consequences of its operations.
We had the honour of having representatives from both nations at the CEOforLIFE – ECI United Arab Emirates and Global Awards, including H.E. Abdulla bin Touq Al Marri, Minister of Economy, and Dr Thani bin Ahmed Al Zeyoudi, Minister of Foreign Affairs and International Cooperation.
Luigi Di Maio, Minister of Foreign Affairs and International Cooperation, Enrico Giovannini, Minister of Infrastructure and Sustainable Mobility, Federico D'Inca, Minister for Relations with the Parliament, Maria Cristina Messa, Minister of University, and Fabiana Dadone, Minister for Youth Policies, represented the Italian government.
Engineering Ingegneria Informatica Spa and eFM powered the awards. In addition, Luiss Guido Carli University, WIN Women's International & WINConference, ELIS, and Amrop Italy provided incredible support. The event's media partners included WIRED, ANSA, and THE MAP REPORT.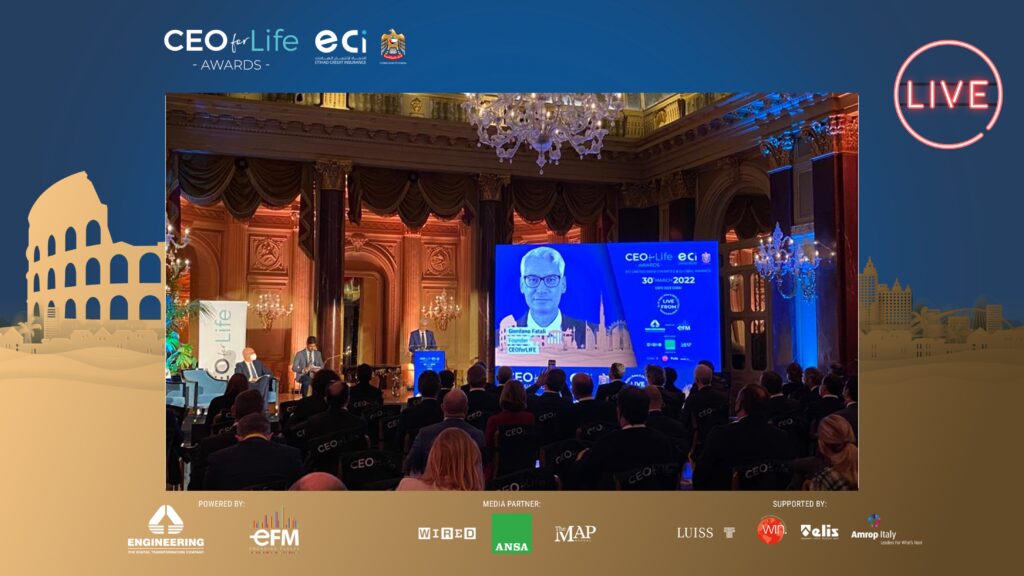 Italy and the United Arab Emirates – share a common commitment to the theme of sustainability, driven by the realisation that there is no growth and development if we are unable to look beyond our business and focus on the future of future generations and the planet.
The Dubai Expo, which is currently wrapping up, was a major worldwide showcase for the United Arab Emirates in its 50th year since its inception. There are several sectors where the two nations' collaboration provides great chances for growth and strengthening, ranging from cultural to scientific cooperation and, of course, the economic arena.
The initiatives that several Italian and Emirati enterprises are working on, all of which share a similar thread of innovation in the service of sustainability and community involvement.
Special thanks to Etihad Credit Insurance, and in particular Massimo Falcioni and his team, for putting their skills, resources, and passion to work in the context of this important event to enhance the excellence that the two countries demonstrate in the field of sustainable and inclusive development.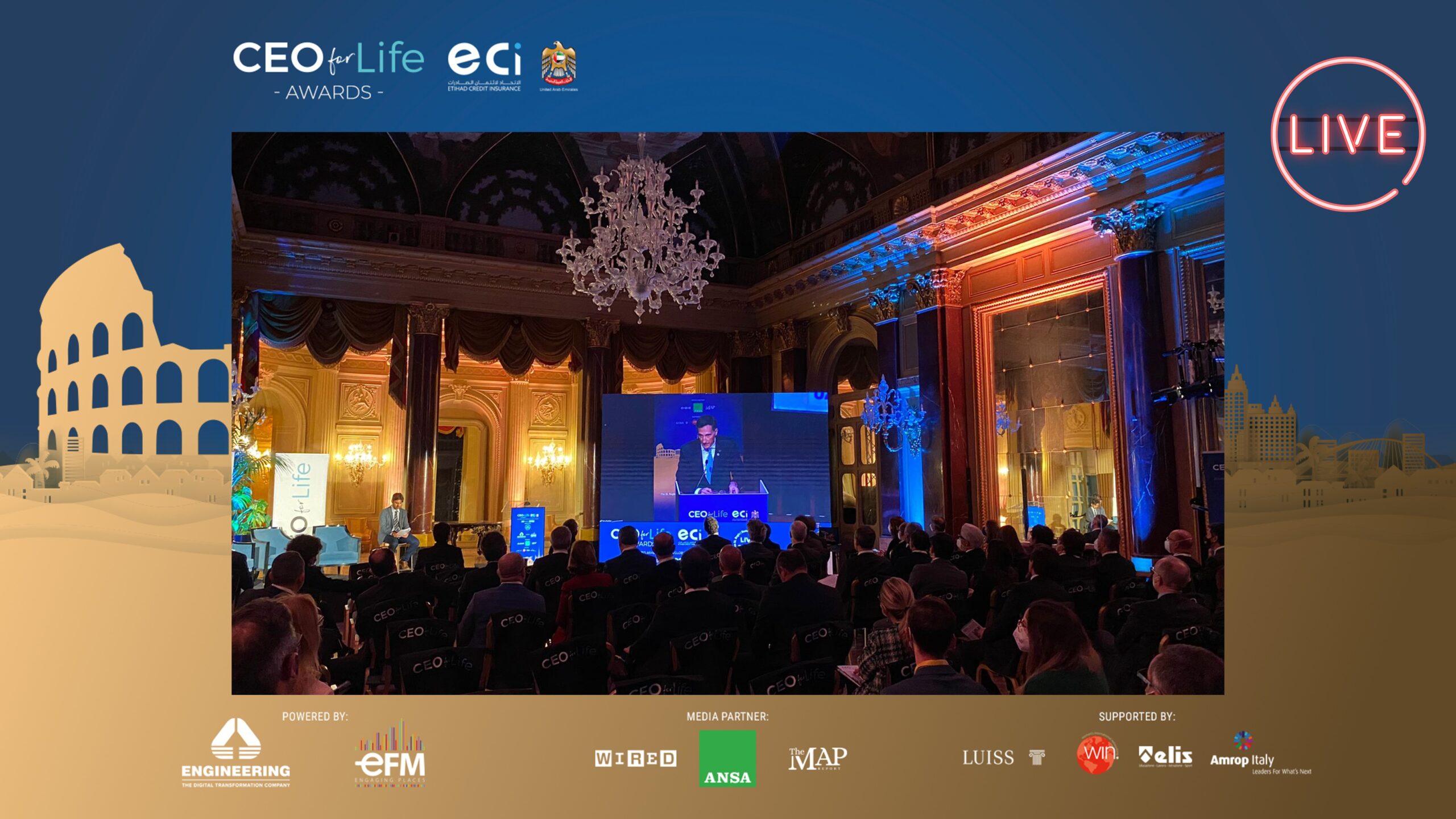 We are collaborating to establish a worldwide network that will allow us to network and promote company leaders who are rethinking the notion of corporate performance by constructing it around a strategy that considers the environmental and social effects of their operations.
Extending our gratitude to Hera Group and its CEO Stefano Venier, who has been expanding the concept of art made from recycled materials with the Scart art project for over twenty years and has produced the trophies for the Global Awards.
CEOforLIFE – We promote life. We support the SDGs