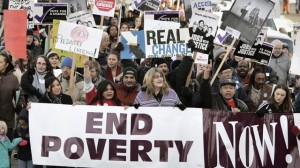 "Many industries have benefited from the stock market boom and the pandemic's disruption of social interaction and online businesses. Some people have been even able to buy a #417-foot super yacht in the region of $500 million plus, oh and it comes with a support yacht and helicopter. We don't dispute their right to do so, but when we are confronted with horrendous figures from the #worldbank on poverty, then we begin to question such extravagances.
Poverty was on the decrease due to many great programmes from #worldbank and United Nations and many other organisation, and now unfortunately for the first time in 20 years due to the pandemic, poverty is likely to significantly increase. We have already seen an increase of extreme poverty by between 88 million to 93 million people in 2020 and we are likely to see that rise to 150 million in 2021.
Now does buying a yacht at +$500 million seem wrong?
While less than a tenth of the world's population lives on less than $1.90 a day, close to a quarter of the world's population lives below the $3.20 line and more than 40% of the world's population – almost 3.3 billion people – live below the $5.50 line and yes, you see correctly, there is only ONE ZERO. This is not an environmental or climate change fight, this is a fight to give people dignity.
Can we change this? Yes, I believe we can. But it will mean a significant mindset change and major societal restructuring. But if there is one positive to come from this pandemic, it is that we are experiencing a universal shift and the change makers and disruptors are coming to the fore. It is our turn now to create a fair and just society and protect our planet from further destruction.
We must move away from the Linear economy which operates on a "take, make, throw away" model and embrace the Circular economy model.  Through circular design, resources are recycled and used more efficiently, leading to dramatic reductions in waste and energy loss. 
Circular can be a solution to poverty. Circular economies fight poverty by cleaning up the environment and creating more economic opportunities in developing countries. They also make businesses more sustainable and yes, still profitable. In the last decade, countries such as Finland, Germany and Japan have taken a lead in circular economy investments.  Timo Mäkelä, the Senior Advisor of Sitra, the Finnish Innovation Fund, is certain that circular economies fight poverty. "Efficient recycling of materials generates new jobs," Mäkelä explains. "It also creates economic growth, which is needed especially in poor countries." Thus, circular economies fight poverty and create a better world.
We know now that our current linear economy is simply unsustainable and has led to much pollution and global warming.  People living in extreme poverty bear the brunt of the linear economy with roughly 9 million people dying every year due to pollution.  A circular economy could save lives. 
Circular economies are designed to last, and those of us working towards circular, we see this as our best chance yet to end poverty". 
As a very wise man from South Africa once said;
"Overcoming poverty is not a gesture of charity. It is an act of justice. It is the protection of a fundamental human right, the right to dignity and a decent life."
-Nelson Mandela
CEOforLIFE – We promote life. We support the SDGs.