Dulsco, a comprehensive solutions company, has implemented a CSR initiative to assist the UAE's objective of planting 100 million mangrove trees by 2030, as declared by Mariam bint Mohammed Almheiri, Minister of Climate Change and the Environment.
The project, which will be implemented in stages, will see Dulsco staff plant a number of mangrove trees in honour of Earth Day, which is celebrated on April 22, the corporation said on Thursday.
Dulsco staff planted 65 mangrove trees during the initial part of the campaign, which was completed in Dubai, one for each volunteer. While the purpose of the event was to educate employees about the advantages of mangroves and physically planting trees, visitors were also treated to a wonderful day in nature, which included kayaking in Al Zorah in Ajman.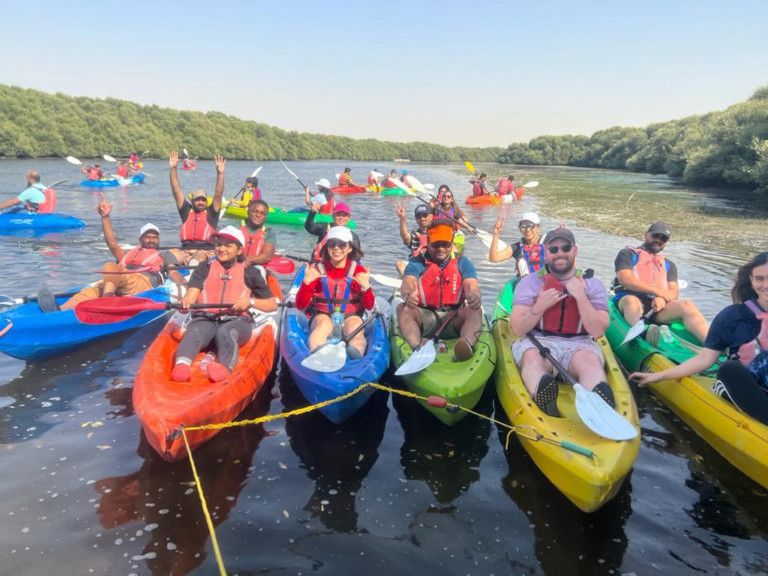 Dulsco CEO David Stockton commented on the initiative, saying, "There is a growing understanding of the need to sustain and improve the environment. Dulsco has committed to planting mangrove trees as part of our efforts to help build a brighter future for our people and our world. This decision was made to assist the UAE's commitment to advancing the sustainability agenda in advance of hosting COP28 in 2023."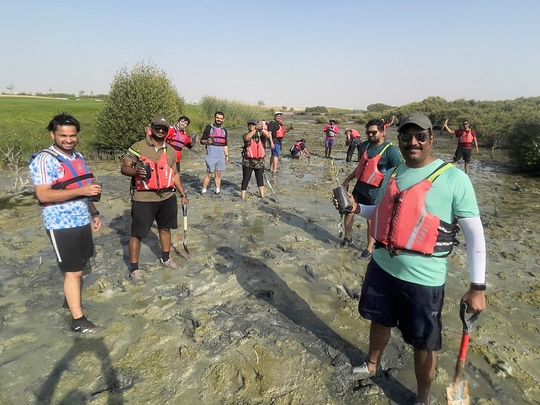 Dulsco participates in the Earth Day mangrove planting initiative
"The significance of mangrove trees is that they play a key role in environmental preservation," he continued. They help in restoring and preserving coasts, as well as preventing eroding. Furthermore, they provide habitat for hundreds of species and wildlife rehabilitators within the ecosystem. Finally, by sequestering roughly 10 – 15kg of carbon each year, they significantly minimise the dangerous greenhouse gases that cause global warming. Given this, the 65 trees planted to date should sequester between 650 and 975kg of carbon annually."
The second phase will have Abu Dhabi Dulscans visit the Jubail Mangrove Park to contribute to the conservation of the ecosystem, which is anticipated to happen soon.
CEOforLIFE – We promote life. We support the SDGs