Mostafa el-Nabi founded the tech-based firm Baramoda in 2018 to help local farmers enhance agricultural output and exports. El-Nabi, who grew up in the southern Egyptian city of Qena, explains to Egyptian Streets that technology and innovation must be used to assist lower agricultural expenses, eliminate environmental dangers on soil, and help farmers enhance their farms.
According to the impassioned entrepreneur, the governorate of Qena is well-known for its growth of sugar cane and sugar beet, a practice that has resulted in high rates of agricultural waste. This is where Baramoda has come in, providing a realistic solution that involves transforming agricultural wastes into more ecologically friendly organic fertilisers. Baramoda is the Middle East and Africa's first Agri-tech start-up specialising in sustainable agriculture. Each plot of soil and crop has unique characteristics that necessitate a unique nutritional mix. Its primary goal is to develop creative solutions to increase the efficiency of Agri-waste management, which is expected to be 38 million tonnes per year, with just 12 percent recycled.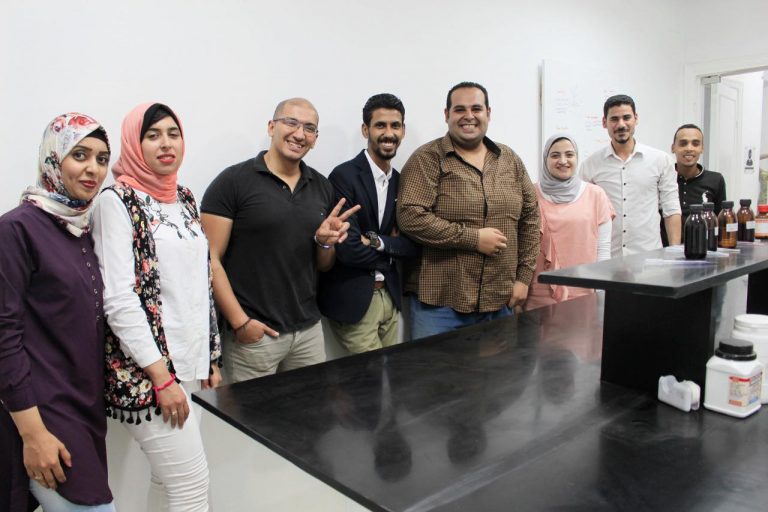 Mostafa Elnaby, Moussa Khalil, and Mohammed Abu Zaid created the firm, which customises fertilisers based on the demands of customers. This conversion of sugar cane and sugar beet wastes is now being carried out at the start-up's own plant over an area of seven feddan, or 29,400 square metres. According to Salma Shaker, marketing manager at Baramoda, 5,000 tonnes of fertilisers as compost have already been generated in the Qena facility, allowing for the cultivation of 1,387 feddans. While Egypt seeks to extend its agricultural lands, there is still a scarcity of accessible fertilisers, whether chemical or organic.
Egypt's yearly need for organic fertilisers is projected to be 60 million tonnes. According to the Ministry of Agriculture's Organic Agriculture Laboratory, the current supply of fertilisers is roughly 33 million tonnes, implying a shortage of 27 million tonnes. According to El-Nabi, Baramoda has begun creating organic fertilisers for various types of soils and agricultural goods, with the goal of replacing chemical fertilisers and reducing excessive water consumption, both of which are widespread agricultural practises in Egypt.
In 2018, the 20-person firm received a seed investment from HIMangel, a $5 million fund established by angel investor Khaled Ismail to invest in early-stage entrepreneurs. With Egypt's population predicted to reach 120 million by 2050, El Nabi emphasises the need of protecting the country's natural resources to secure food security. Due to the rising demand for agricultural products in Egypt, the government has recently launched several agricultural national projects, including "one-and-a-half million feddan" and "100,000 greenhouses," to meet local demand and increase exports.
CEOforLIFE – We promote life. We support the SDGs