Enerkem, a global pioneer in the manufacturing of biofuels from waste, is thrilled to have made a significant breakthrough in turning carbon from forest biomass into sustainable aviation fuel (SAF) using its unique thermochemical method. This significant achievement was made at Enerkem's Innovation Centre in Westbury, Quebec. It will be followed by a demonstration phase, which will eventually lead to commercialization. This study is part of Natural Resources Canada's Sky's the Limit Challenge, for which Enerkem was chosen as a finalist.
The aviation industry alone contributes for 3% of total world GHG emissions, and reducing its carbon impact is impossible. The production of sustainable aviation fuel from end-of-life materials has emerged as a future solution that will be the cornerstone of aviation's efforts to reduce GHG emissions and eliminate them completely by 2050, thanks to the favourable support provided by the Renewable Transportation Fuels Regulation.
Sustainable aviation fuel may already be created from a variety of sources, including waste materials, maize grain, and CO2. Enerkem is already collaborating with Shell on the utilisation of waste materials for its Rotterdam project, and as part of The Sky's the Limit Challenge, Enerkem has selected forest biomass as a fourth source.
"Their meticulous and inventive approach to developing our forest biomass conversion technology has enabled them to manufacture a sustainable aviation fuel that will lower the aviation industry's complete life cycle carbon emissions by more than 90% when compared to conventional fuel." "This innovation will enable travellers to take flights that release much fewer GHGs," says Michel Chornet, Enerkem's Executive Vice President of Engineering, Innovation, and Operations.
Enerkem's aviation fuel is already being certified by authorities in Canada, the United States, and Europe. Enerkem already has the infrastructure in place to advance to the commercialization stage (a facility in Edmonton and an innovation centre in Westbury) and will be able to do so as soon as market conditions are satisfied.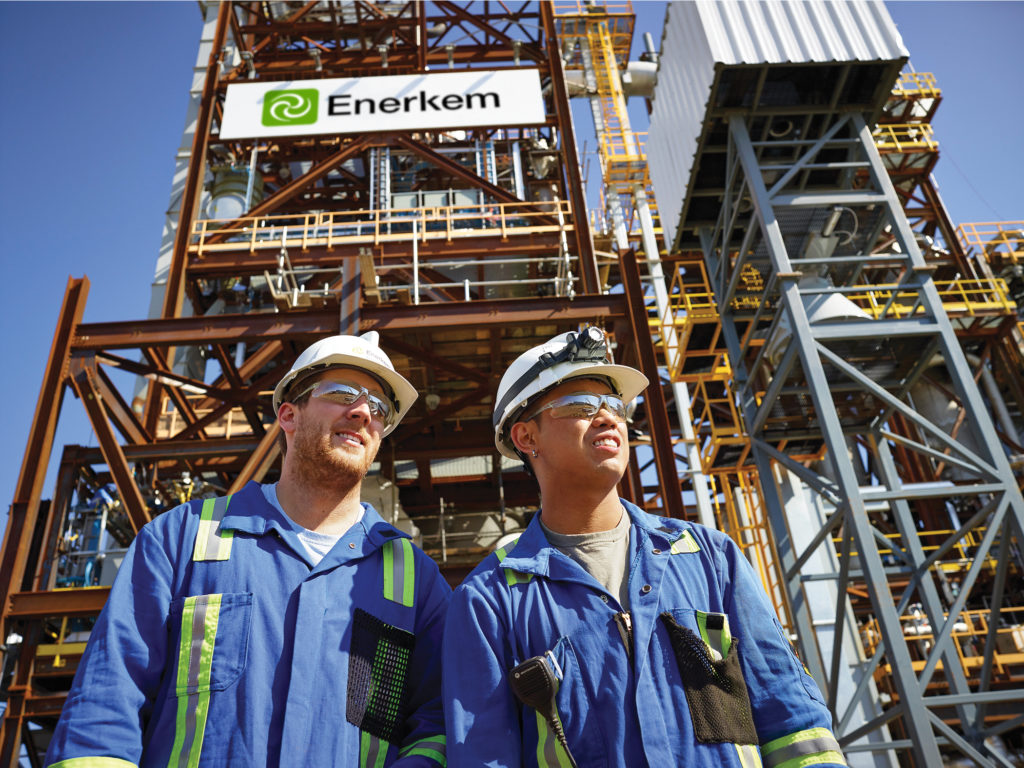 Agroforestry for sustainable aviation
Agroforestry collects atmospheric CO2 and turns the carbon in the CO2 into biomass molecules via photosynthesis, water, and nutrients. Biomass conversion into biofuels and commercial bioproducts provide a once-in-a-lifetime opportunity for innovation. Enerkem was motivated to participate in the The Sky's the Limit Challenge by converting Canadian forest biomass leftovers into sustainable aviation fuel via this eco-friendly technique.
The advantages of this method are numerous, including the formation of partnerships with regional communities, long-term economic growth, the creation of jobs and wealth in the region, the diversion of urban biomass from landfills, and the valorization of residual forest biomass.
Strong commercialization potential
Their technology has been tested. In Edmonton, Alberta, they already have a commercial-scale biofuel factory. It turns leftover municipal garbage into biofuels. A second facility is now being built in Varennes, Quebec, in collaboration with Shell, Suncor, Proman, the Quebec government, and Infrastructure Canada. This factory will treat non-recyclable and non-compostable garbage as well as forest biomass. Furthermore, due to the high demand for sustainable aviation fuel, we decided last June, in collaboration with our partners Shell and the Port of Rotterdam, to modify the projected Rotterdam facility in the Netherlands. This plant's projected production will now concentrate on turning waste materials into aviation fuels rather than renewable chemicals.
CEOforLIFE – We promote life. We support the SDGs