After the world's fair, the Expo 2020 Dubai legacy site will be transformed into a residential community, with cycling serving as the primary mode of transportation. District 2020 will be the country's first "15-minute city," with the ability to walk or cycle from end to finish without needing a car.
On February 2nd, David Gourlay, head of architecture for District 2020, the legacy site's designation, led guests on a bike tour of the site. With only 56 days before its big finale, there is already a lot of emphasis on its future usage, he noted. "With Expo 2020 Dubai coming to a conclusion on March 31, we arranged this trip to illustrate how the site will transform into a fully integrated community and a 15-minute metropolis that gives employees, residents, and tourists everything they need in close proximity," he explained.
"A significant portion of District 2020's infrastructure is centred on health and well-being, with the goal of supporting an active and balanced lifestyle. The site will include smart mobility solutions that promote sustainable and flexible modes of transportation, allowing individuals to travel securely and easily between their business and home. This contains a variety of mobility alternatives that connect the site, such as a dedicated autonomous car route, a ten-kilometre cycling track, linked, broad pedestrianised paths, and a five-kilometre running track." Mr Gourlay spoke following an event during Expo's Health and Wellness Week.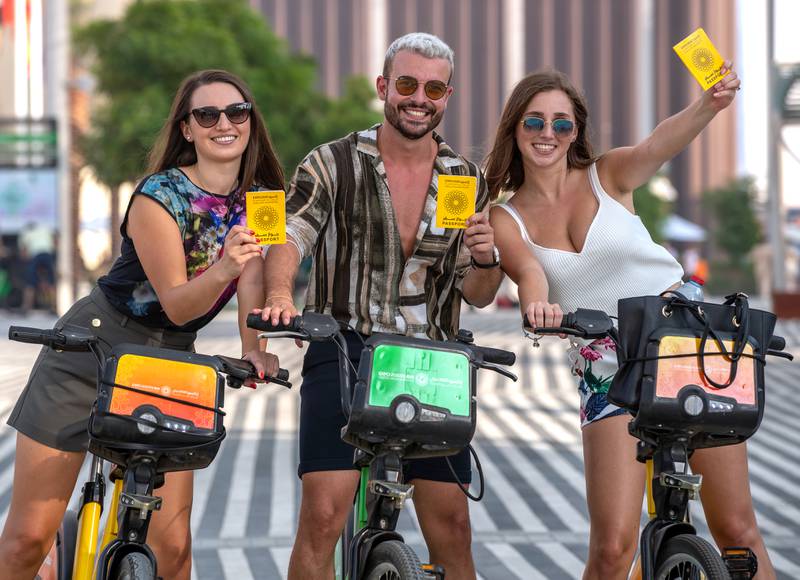 Examples were provided by the International Well Building Institute (IWBI), Copenhagenize Design (an indicator that ranks bicycle-friendly communities), and the Swedish Public Health Agency. The Expo 2020 Dubai site is a major component of Dubai's 2040 Urban Plan. The majority of the city's physical development to handle a projected population of 5.8 million is concentrated in the south, with expanding suburbs around Expo and Silicon Oasis. After the world's fair concludes on March 31, construction will begin on converting the $8 billion site into a residential and commercial neighbourhood.
It is predicted that around 80% of the buildings will be preserved in some manner. The UK has previously said that it will collaborate with the UAE to establish a hydrogen innovation centre on the heritage site. The Italian government has said that a "renaissance" legacy project will be implemented at the site to conserve archaeological artefacts and art rescued from conflict zones.
Speaking to The National just before the start of the world's fair, chief experience officer Marjan Faraidooni stated that some of the largest structures on site, such as the Mobility pavilion, were created with the future in mind. "When we thought about the buildings, we immediately thought about what they would be doing once the event was finished." "The legacy is quite versatile for this one — Mobility," Ms Faraidooni explained. "We collaborated extensively with the architects to develop a design that allows us to shift and reuse it as a commercial office building."
CEOforLIFE – We promote life. We support the SDGs