Finland recently topped the annual global ranking of sustainable development for the second year in a row. The evaluation measures nations' progress toward achieving the 2030 Agenda for Sustainable Development and its Sustainable Development Goals. Finland has achieved or is close to attaining the majority of the 17 goals, particularly those pertaining to social sustainability.
Finland still has work to do on various issues connected to ecological sustainability. These aspects will be discussed during an event on the state of sustainable development in Finland on June 8, according to a news release from the Finnish government.
The UN Sustainable Development Solutions Network and the Bertelsmann Foundation conduct the ranking each year. Finland has met its targets for poverty reduction, clean and economical energy, and high-quality education, according to the latest rankings. Finland is performing well in terms of social sustainability and is also on track to meet the goals of reducing inequality, improving gender equality, decent employment and economic growth, and peace and the rule of law.
Finland still suffers ecological sustainability issues, such as combating climate change, implementing more sustainable consumption and production practices, and reducing biodiversity loss.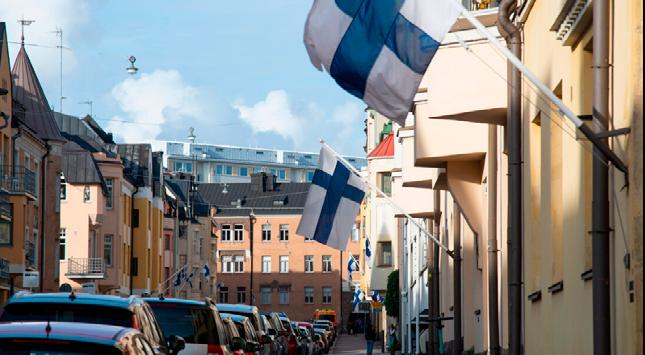 The conclusions are noteworthy, according to Sami Pirkkala, Secretary-General of the Finnish National Commission for Sustainable Development. "Sustainable development is really about ensuring people's well-being while remaining within our planet's carrying capacity.  Finland's strength comes from long-term investments in people's well-being and equality. A major challenge for Finland is to sustain this high level of happiness given the constraints of our planet."
The condition of sustainable development in Finland is assessed annually, and the subject will be discussed at the State and Future of Sustainable Development event on Wednesday, June 8. The emphasis for this year's event will be education, equality, biodiversity, and the status of marine habitats. The discussions will cover the international and Finnish circumstances, ties to the new strategy of the Finnish National Commission on Sustainable Development, and strategies to use art and culture to further the 2030 Agenda goals.
The State and Future of Sustainable Development event is part of Finland's national sustainable development monitoring. The conference will focus on the current condition of sustainable development in Finland and throughout the world, as well as emerging initiatives.
CEOforLIFE – We promote life. We support the SDGs