"The project is located in the Northern Ostrobothnia regions on the west coast of Finland near the town of Kalajoki. The Nordex N163/5.X turbines will be installed some seven kilometers from the Gulf of Bothnia coastline. VSB intends to complete the wind farm and the associated substation by summer 2022. There are no national auctions to support wind energy projects in Finland, and generation of green electricity is competitive without financial subsidy from the government.
"Finland aims to be climate neutral by 2035. An ambitious target that we will actively help to achieve by increasing wind energy. 'Juurakko' is our first Finnish wind farm and part of this mission," explains Seppo Tallgren, Country Manager at VSB Uusiutuva Energia Suomi Oy.
Construction of the 40 MW wind farm will start in spring 2021. Infrastructure and foundations are to be completed by autumn of this year. After a winter break, construction of the wind turbines will begin in March 2022. For this VSB wind farm the turbine supplier Nordex will deliver the latest turbine technology, which will be installed for the first time in Finland. The N163/5.X model will be configured in the cold climate version, along with an anti-icing system, to ensure consistently high yields even under Nordic weather conditions. 
VSB has been active in Finland since 2015. Besides 'Juurakko', the local team is currently developing a further 400 MW of generation capacity".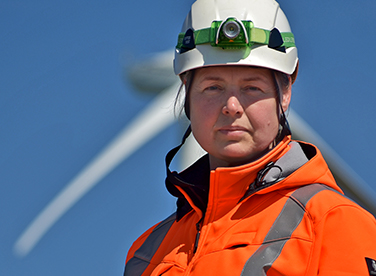 CEOforLIFE – We promote life. We support the SDGs.