Once constructed, the facility would provide biomethane to the equivalent of 9,000 households and businesses. Biomethane is a form of renewable gas derived from organic waste such as food scraps, agricultural waste, and landfill debris. It is estimated to save more than 11,000 tonnes of CO2 each year, assisting New Zealand in reaching its goal of net-zero carbon emissions by 2050.
"This groundbreaking project will enable us to deliver renewable gas to homes and businesses for the first time in NZ, allowing them to enjoy the benefits of this clean gas in their existing appliances while saving up to 19 times the carbon emissions," said Paul Goodeve, Chief Executive of Firstgas Group.
"And since biomethane is bioequivalent to natural gas, there is no need to modify pipeline infrastructure or gas appliances. It has the potential to replace all of New Zealand's residential and three-quarters of commercial gas use, which is equivalent to removing 415,000 gasoline cars from our roads."
"Together, we have our current focus on ramping up operations, which will see numerous renewable gas pipeline locations around the country in the future," Goodeve says.
The first of these is Ecogas' Reporoa plant, in Broadlands in the central North Island, which will receive 75,000 tonnes of biowaste from enterprises and kerbside food scrap collections and process it through an Anaerobic Digester, producing biogas and bio-fertiliser by mid-2022.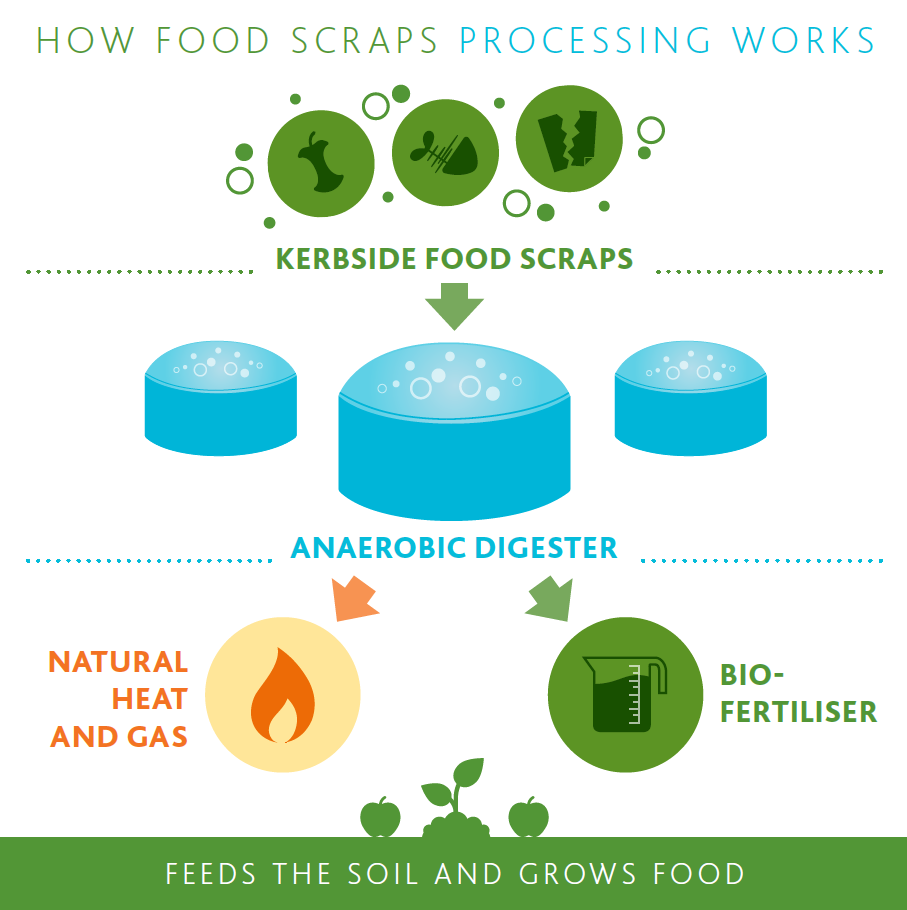 The biogas will next be separated into pipeline-quality biomethane and carbon dioxide at Firstgas Group's biogas to biomethane upgrading and treatment facilities on the same site. This renewable gas is sent into the natural gas pipeline network for usage by homes and businesses, while the CO2 is released into a neighbouring glasshouse where it aids in the growth of food.
"This initiative is a remarkable example of a low carbon circular economy in operation," stated Alzbeta Bouskova, General Manager of Ecogas. Anaerobic digestion is the most ecologically friendly method of recycling organic waste, and it functions in conjunction with cities confronting waste difficulties and businesses attempting to cut emissions. Injecting renewable gas into pipelines is a proven technique in other countries, and we are delighted to be a part of bringing it to New Zealand.
"We believe there are significant prospects to enhance renewable gas use here in the near future by using our respective experience and skills, existing infrastructure, and market access," she adds.
Renewable gas has been recognized as a critical pillar of decarbonisation on a global scale. In Germany, there are over 203 operating biogas plants that inject into gas pipelines, while Denmark, which began its biogas journey in 1975, is presently utilising biomethane to provide 20% of its natural gas system, with an aim of increasing to 100% by 2050. In Australia, the Malabar Biogas project is now ongoing, and by 2022, thousands of Sydney households and companies will be using renewable gas.
Ecogas and Firstgas Group intend to commence construction of the biogas to biomethane upgrading facility in the fourth quarter of 2022.
CEOforLIFE – We promote life. We support the SDGs