The dust, odor, noise, and heat from Hong Kong's numerous building sites are frequently "unbearable" for many of the city's residents, especially during the city's hot, humid summer.
"It doesn't matter if it's winter or summer," Dorothy Wong, 28, said. "It's dirty and smells like diesel. And they're so loud that I generally have to shield my ears as I walk by. It's difficult to avoid them in Hong Kong due to the city's density."
Aside from being an annoyance to city dwellers, machinery and fuel consumption on construction sites contribute to air pollution in the form of nitrogen oxides and particulate matter, which can harm the heart and lungs after extended exposure.
Building and construction is a highly polluting industry, accounting for approximately 39% of global energy-related CO2 emissions. While there is no data on how much construction sites contribute to overall emissions, one study of a building complex in Korea discovered that on-site construction generated 4.2 percent of total emissions.
The industry's reliance on carbon-emitting diesel generators to operate energy-hungry devices like tower cranes is part of the problem. As a result, Hong Kong's leading developer Gammon Construction began experimenting with lithium-ion batteries as a greener power source in 2019.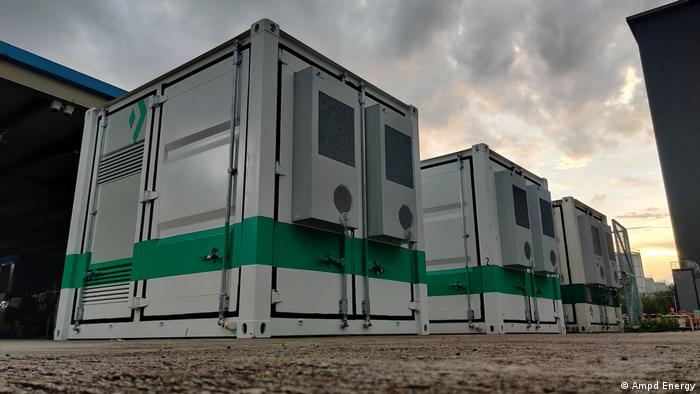 Instead of fuel, use electricity.
Each Enertainer, as the battery systems manufactured by local company Ampd Energy are known, has the potential to replace two diesel generators that would power four tower cranes, reducing on-site carbon emissions by more than 80%.
"A [diesel] generator in Hong Kong that drives a crane would emit roughly 140 tonnes of carbon per year," said Ampd's chief operating officer, Julian de Jonquieres. "However, the power required to charge our Enertainers would be around 25 tonnes."
Since then, Gammon Construction has deployed storage systems encased in unassuming white metal boxes to power heavy gear at seven of its sites. And, as cities' populations and demand for new structures expand, the search for novel solutions to clean up construction sites intensifies, with cities at the forefront.
Cities are at the forefront of green building.
In 2019, Oslo, Norway's capital, pioneered what it claims is the world's first zero-emissions building site by converting a busy thoroughfare into a pedestrian zone using mostly electric gear.
According to municipal officials, the move from fossil fuel-powered equipment saved 35,000 litres (9,246 gallons) of diesel and 92,500 kilogrammes (203,930 pounds) of carbon emissions.
Oslo, along with Los Angeles, Budapest, and Mexico City, has vowed to reduce emissions by at least half for all new buildings and infrastructure projects by 2030, as well as to use solely zero-emissions construction gear by 2025.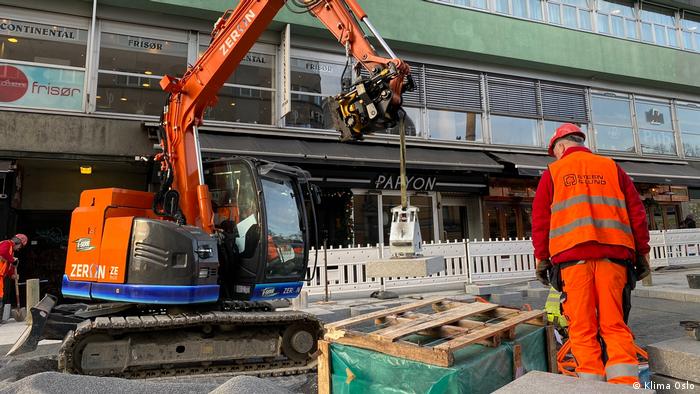 In comparison to other cities, Oslo's transition is slightly simpler because it generates 98 percent of its electricity from renewable sources such as hydropower. Still, according to Nils Gelting Andresen, who works with the city's climate office, sourcing fossil fuel-free machinery and assuring a steady power supply has been difficult.
New tender requirements that encourage building sites to use zero-emissions materials, as well as city support for machinery that operates on sustainable biofuels, electricity, or district heating, might be beneficial. However, according to Gelting Andresen, a global drive for green building sites is required to feed demand for such equipment.
The look for alternatives
Wacker Neuson is one manufacturer attempting to address the thus far modest demand for green machinery. Since 2015, they have been manufacturing electric construction equipment in Germany, including excavators, wheel loaders, and battery-powered rammers.
According to the firm, "almost all of our zero-emission devices are battery-powered and can work independently of the power grid."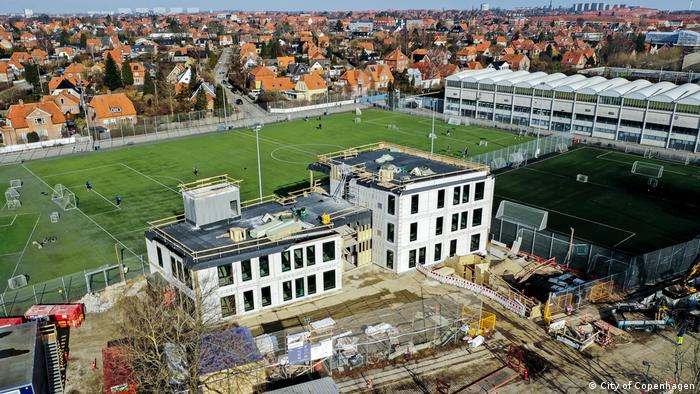 Between September 2020 and February 2021, the Danish capital Copenhagen reduced carbon emissions from construction equipment by 85 percent on its first emissions-free site by using Wacker Neuson electric technology.
However, making the switch is costly. According to Christina Schulin-Zeuthen, manager of the city's building department, hydrogenated vegetable oil (HVO) diesel is 50% more expensive than standard diesel. "And greater electrified gear has proven to be more expensive," Schulin-Zeuthen told DW. "Hopefully, prices will fall as the industry shifts toward more environmentally friendly options."
Construction sites are only the beginning.
Construction sites are only one source of emissions from the construction industry. Making cement, the world's major building material is a resource and energy-intensive process that accounts for around 8% of worldwide CO2 emissions.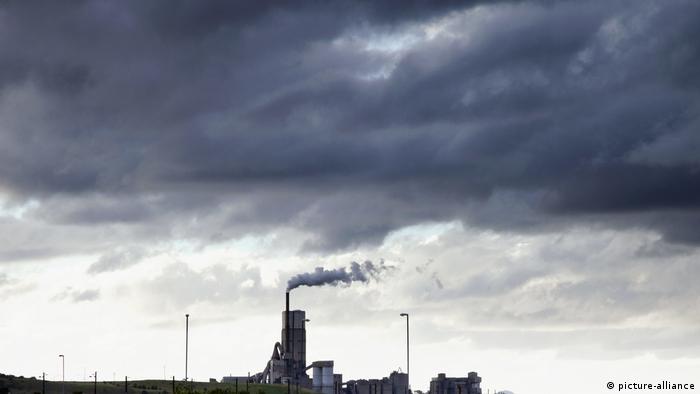 Building operations, such as lighting, heating, and cooling, account for around 28 percent of world emissions.
According to Albert Chan, a professor at the Department of Building and Real Estate at Hong Kong Polytechnic University, cleaning up the construction period of a building is vital, but it cannot end there.
"In the area of sustainability, the operating phase is viewed more crucial and challenging in guaranteeing the long-term sustainability of buildings throughout their lives," Chan explained.
Nonetheless, Chan believes that emissions-free construction sites might be a driving force in cleaning up the construction sector, and that sustainable technology would "lead to a worldwide shift."
Change cannot come fast enough for city dwellers in places like Hong Kong.
"It would be excellent for construction businesses to eliminate the excess heat and dust that building sites emit," Wong added. "But I know it's going to be extremely difficult."
CEOforLIFE – We promote life. We support the SDGs.