When James Butterfield and Tim Bouscarle started reusables company Chilly's in 2010, they faced more than simply the normal obstacles of launching a new business and bringing a new product to market. They also had to invent and explain the existence of a whole new category – design-led lifestyle reusables – when anybody in need of a transportable beverage could just use a hefty camping flask. They also had to persuade people that a future in which carrying a reusable bottle or coffee cup was considered regular behaviour was a viable option, rather than a niche issue for campaigners and die-hard environmentalists.
Fast-forward 12 years later, Chilly's has become synonymous with reusable bottles and coffee mugs, and the company has grown to exceed £44 million in revenue by 2020. Furthermore, with 85 percent of the British population concerned about the impact of plastic pollution and the UK government considering a ban on single-use plastics, the problem of single-use plastic has become a mainstream issue.
Making Sustainability Desirable, Not Miserable
So, what's the secret to Chilly's success? The timing was definitely important, as was entering the market just as awareness about the climate issue and plastic pollution was about to erupt. However, according to Phil Jacobson, head of design and marketing, an emphasis on craft and creativity helped the brand distinguish out from the sanctimonious preaching and sludgy look that was prevalent in sustainable products at the time. It also produces a lightness of touch, which keeps the brand focused and avoids its messaging from devolving into extravagant promises.
"It all goes back to the founders, who were instrumental in developing the brand and product, as well as making the lifestyle popular." "The items must be beautiful; we have so many beautiful products in our daily lives; why can't reusables be appealing and not boring?" Phil explains. "They were quick to embrace the bottle specifically as a canvas for creativity and design, and some of our most passionate conversations revolve around design and graphic design and what appeals to different audiences, as well as how we can bring new audiences into reusables by making it desirable, appealing, and attractive."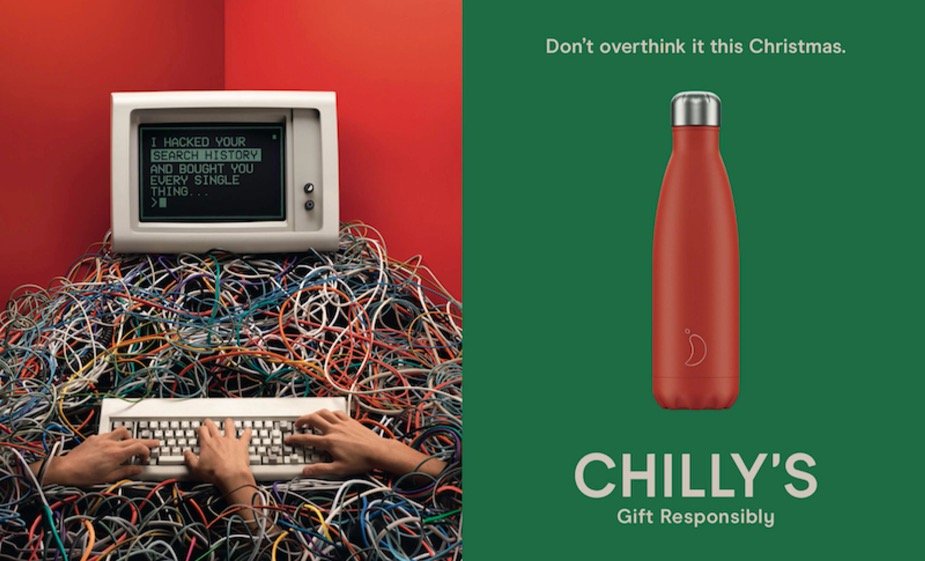 The Chilly's team has thoughtfully and strategically employed design to foster varied consumers as the brand and its product range have developed. There's something for everyone, from worried Gen Zers to modest yet design-conscious professionals to community-minded, litter-hating elderly. Chilly's most recent collaboration was with Liberty, a historical luxury brand and retailer famed for its retro prints – a collection that resonated well with what Phil's team refers to as the 'head of household' demographic. If elaborate flower designs aren't your style, Alternative Aesthetics has created a black design adorned with cartoon skulls.
With such a wide group of individuals invested in the brand, Chilly's team has a broad vision of platforms and a very particular concept of how it needs to appear in different locations and speak to different consumers.
Ambitiously Collaborate
Chilly's takes a step further with the relationship with Liberty. They've never done cooperation of this size before, and it exposes both businesses to new consumers while also perfectly embodying one of Chilly's internal mantras: 'ambitiously cooperate.' Internally, they want to foster active and open cooperation within departments as well as with external partners such as agencies and filmmakers.
In the case of Liberty, the alliance had to do homage to a brand that is so well-established and innovative, with its own design heritage. Without such ambitious collaboration, it would be impossible to create anything that honoured both the spirit and style of both.
"With collaborations around the product, like the Liberty's collaboration, getting to that result and kind of quality takes a lot of great relationship building and trust between teams, as well as an understanding of what the mission is," says Phil, who is excited about the prospect of collaborating with other types of brands that could take Chilly's to unexpected places. "Ambitiously cooperate" is something we believe is truly unique to Chilly's and has been placed at the core of the brand since it will foster tremendous innovation and a beautiful brand on all levels.
How B2B – Yes B2B – Made Chilly's Cool
The brand has reached out to its various consumers in surprising ways. Students and devoted activists were the primary markets in the early 2010s, but those students would display their bottles to their parents, who would subsequently take upon them. Similarly, and maybe strangely, Chilly's consumer market is owed to the B2B side of the firm. Companies, organisations, schools, sports groups, and others can develop their own Chilly's co-branded items. Before the brand could advertise on such a large scale, the B2B side of the business practically acted as a marketing channel in and of itself, placing the product in people's hands.
"I've met so many people who were exposed to the brand through a co-brand product they got on their first day at work or at an offsite at their employer or school!" chuckles Phil. "On the one hand, it's a responsible present from the firm to us as citizens of those communities, demonstrating their principles around reducing environmental impact and urging people not to use single-use plastic." And yet, from our perspective, it's a terrific means of normalising reusables with a wide range of customers who might not have encountered our brand otherwise."
Why Storytelling is Chilly's Bottle Rocket
Phil had a solid basis to build on when he joined the Chilly's squad less than a year ago. He claims that any marketer who promised to be "the Hoover of the reusable space" would have been laughed out of the building, yet that's precisely what the team accomplished with outstanding design and sharply art-directed, funny advertising. Phil, on the other hand, has been brought in to take Chilly's marketing to the next level, particularly in terms of viewpoint and narrative. Phil had spent several years at Nike, where he headed brand communication, and had the experience that the creatively-minded founders were searching for.
"There was a lot to work with and an incredible cause," Phil adds. "I believe one of the first things I noticed was that the point of view wasn't really crisp enough." There was a chance to be much more explicit about our goal and point of view without succumbing to what I call "guilt communications," which is what many environmental businesses rely on. That's not how we want to persuade people to live a healthy lifestyle; the product, the design, and the relationships, but also the communication, should be fun, uplifting, and inspirational. Something you desire to be a member of as opposed to something you're forced or guilted into."
Chilly's released a massive new ad outlining its future ambition in November of last year. 'A reusable way of living,' set in 2025, illustrates what would happen if we start using reusable cups and meal pots at bars, cafés, and takeaways – and as the spot progresses, we begin to see the 'ghosts' of all the single-use plastics that would never need to be made, least alone utilised. It's an upbeat and cheerful approach, and the staff is careful not to overpromise. Rather than putting the weight of the world and its salvation on people's behaviour and choices, it positions reusables as simple and easy.
"It's precisely that conflict that we intended to depict in our picture of the United Kingdom in 2025." "It's not some big assertion that 'Chilly's has rescued the world,' but rather a modest shift in many different contexts that are really natural and can be extremely achievable and accessible to everyone," Phil continues. "We brought reusables into places that aren't renowned for it, whether it's a football club, a hamlet chippy, or a small cafe." While the bottle is pretty far along the adoption curve, cups and meal pots are considerably further ahead. It's still uncommon for someone at a coffee shop to take out their reusable cup and hand it over to the barista."
Marketing Sustainably
Of course, talking about sustainability isn't enough when it comes to Chilly's marketing. According to Phil, it is critical to reducing the environmental effect of the brand's content generation. According to Phil, the production studio Object & Animal was inspired and connected with Chilly's mission to lessen the impact and eradicate single-use plastics for this campaign. Phil believes that reusable bottles will become as commonplace in the production crew's gear as a Northface jacket and a Leatherman. Furthermore, the window display in Liberty's promoting the businesses' partnership was built using recycled and recyclable paper, ensuring that circularity pervades everything.
And that sense of sustainability pervades Phil's perspective on marketing as a business. Over the years, a strangely masochistic machismo in marketing and advertising has lionised and normalised extended working hours, crazy last-minute deadlines, and other unhealthy habits.
"A reusable way of life is clearly all about minimising that environmental effect," Phil explains, "but for me personally, it's an even more meaningful message about a sustainable way of working and living." "Throughout this pandemic era, we've all questioned our working lives, which I think has been very great, and we aim to be a part of that dialogue as well." We aim to live and breathe our values as an employer with our teams, therefore we don't put employees through insane hours or excessive demands, which may happen in creative marketing. It's typically regarded as the only way to go, isn't it? But it is feasible to achieve it without the craziness and unsustainable nature of it all."
A Virtuous Cycle 
Looking back to the inception of the brand and the beginning of the piece, Chilly's finds itself in a very different situation and facing very different issues than it did in 2010, or even 2015. Is the team concerned about Johnny come lately competitors entering a category that Chilly's has pioneered? It turns out, not so much. It's that spirit of daring cooperation all over again.
"We've demonstrated that the category has a right to exist and is spreading into several subcategories." We welcome others to join us on this endeavour, as well as other companies. We recognise that we will not be able to complete this task on our own. This will be a movement, which has already begun and been communicated, but we're more concerned with the mineral water sector and the coffee category as the places we want to disrupt, rather than rivals."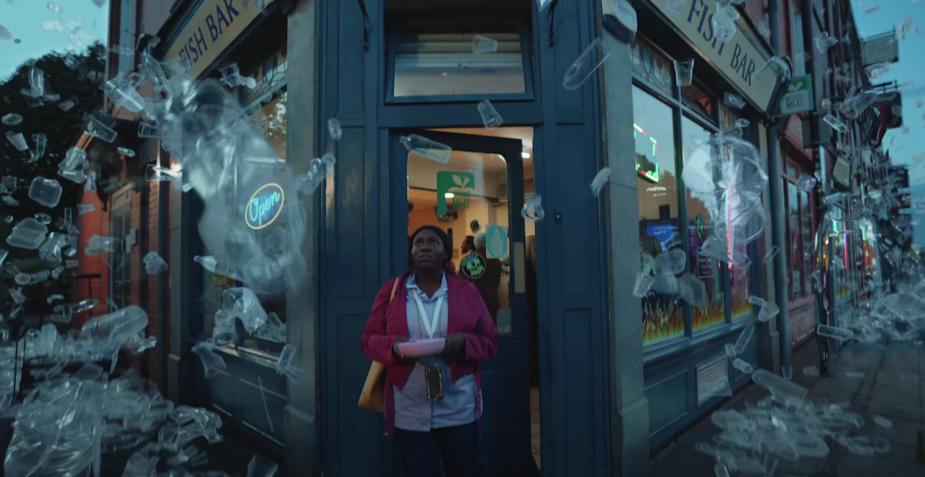 Chilly's had a good year in 2021. With a massive TV campaign and a fresh new Tiktok channel, both of which debuted in November, the firm has been working hard to get its products out there and normalise reusables. According to Phil, the last quarter of the year witnessed good sales, putting them in a solid position to meet their targets in 2022. With a rising presence outside of the UK – 50 percent of Chilly's sales originate from the European Union – Chilly's plans to expand its footprint across several platforms and regions.
It's been a wild ride for the brand, and Phil is looking forward to the next partnerships and the next phase of the campaign, which he hints will build on the concept but will be more focused on actions.
"Our ambitions are to be the global authority in reusables, and we believe that we have the same right as anyone else to make that leap globally," Phil says.
CEOforLIFE – We promote life. We support the SDGs