Each year on April 22nd, the world celebrates Earth Day to raise awareness about environmental conservation and the concerns that the earth is undergoing. The planet is clearly pressing a call to action, from plastic-filled oceans to catastrophic temperatures and wildfires and floods.
It is also known as International Mother Earth Day, and it is important to take a step together and recognise the global climate catastrophe, which needs an immediate response. This particular event focuses on the mounting issues of overcrowding, deteriorating environmental quality, and biodiversity loss.
Theme 2022: 
The theme of this year's Earth Day is 'Invest in Our Planet.' The scope will revolve around the development of healthy cities, countries, and economies. The theme's purpose is to accelerate solutions to tackle the world's biggest problem, climate change, and to encourage everyone to do their bit.
The Earth Day organisation believes that what each of us does and how we do it has a significant influence on our ecosystems. As a result, the pace of corporate and government action is impacted.
History and Significance:
The General Assembly designated 22 April as International Mother Earth Day in a referendum held in 2009. However, its history stretches back to the 1970s, when environmental preservation was not yet a concern.
The United Nations Conference on the Human Environment in Stockholm in 1972 marked the commencement of a worldwide consciousness among humans, living organisms, and the earth.
More than 178 nations later, in 1992, at the Rio de Janeiro Earth Summit, they introduced the Statement of Principles for Sustainable Forest Management and the Rio Declaration on Environment and Development.
On International Mother Earth Day ever since the United Nations has celebrated this important date through a hub dubbed 'Harmony with Nature' for global sustainable development.
5 ways we are striving to restore the major damages to our planet
1. Converting coal mines into carbon sinks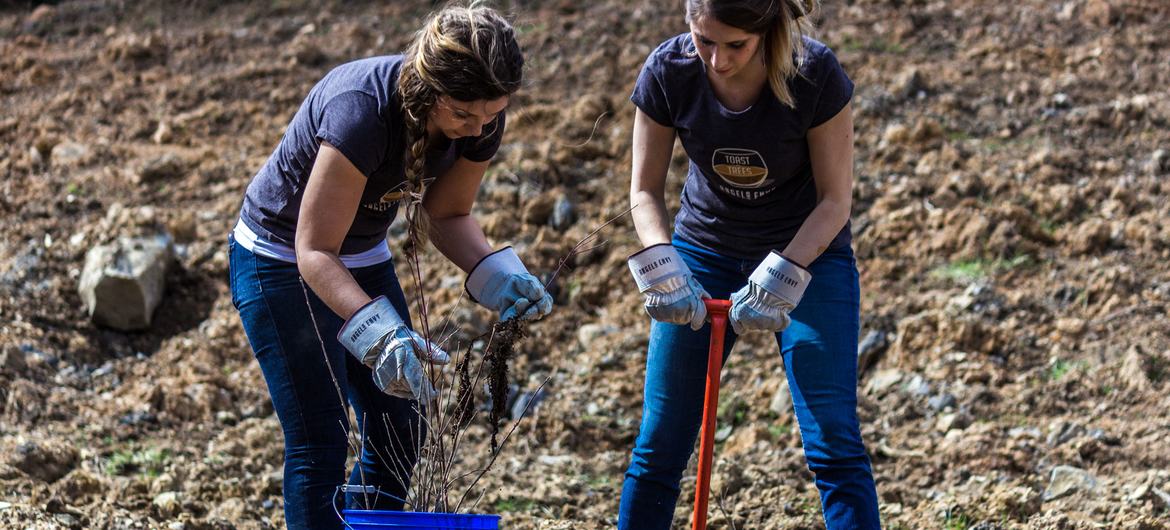 The non-governmental organisation Green Forests Work (GFW) is rehabilitating forests in areas devastated by coal surface mining projects in Appalachia, a geographical and cultural region in the eastern United States officially named after the Appalachian Mountains.
Surface mining is a method of extracting coal that is less than 200 feet underground. Large equipment is used to remove topsoil and rock layers, unveiling coal seams. Miners may also blast mountain tops and remove them to gain access to the seams.
When the mining is executed, what was previously a forest is typically transformed into meadows, which are often dominated by non-native plants. This, of course, involves the loss of enormous swaths of wooded land, as well as the displacement and even extinction of species.
Since 2009, Green Forests Work has been recovering mined areas by planting approximately 4 million native trees across more than 6,000 acres in order to counteract this immense devastation.
2. Restoring ecosystem connectivity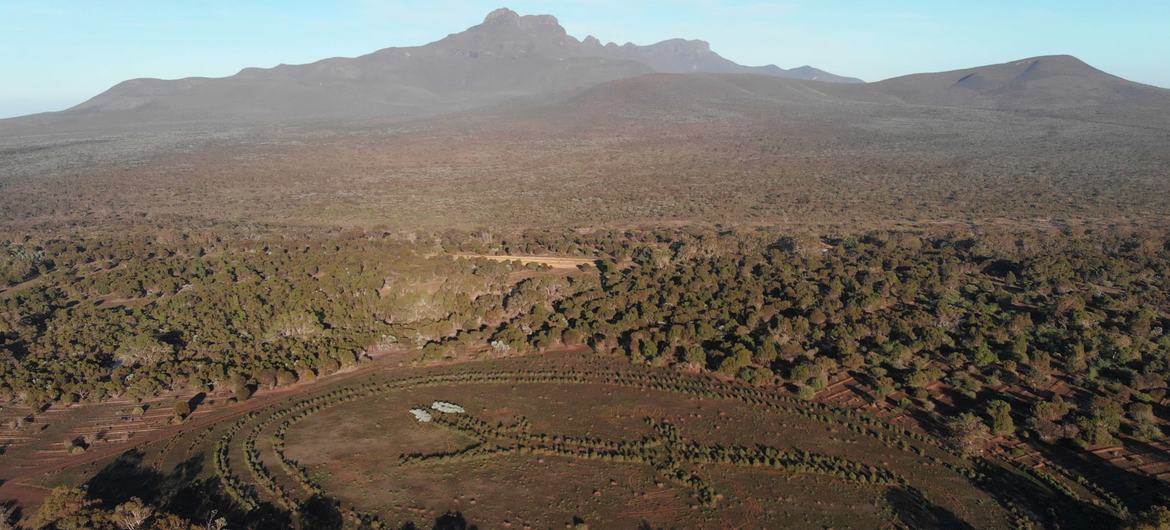 A satellite image of Australia's south-western region showing the immense expanse of natural vegetation destroyed due to human activities since European colonisation led a group of campaigners to launch Gondwana Link twenty years ago.
The graphic depicted how two-thirds of the vegetation in the region had been destroyed across thousands of kilometres, yet many locations had less than 5-10% of their initial bushland (natural undeveloped areas) remained. They discovered, however, that many biodiversity hotspots remained intact in protected zones despite being separated by 1000 kilometres.
Even the greatest tracts of flora and fauna cannot ensure the survival or continuous evolution of species if they are isolated from one another. Many bird and mammal species, for example, are being reduced to small, isolated populations that are under duress.
"Over 20,000 hectares of cropland in crucial habitat gaps have been bought, with vast swaths under restoration plantings and animals already returning." "Our state administration has declared that logging in our natural woods would cease," he continues. The organization's work has been acknowledged internationally as an example of large-scale ecological restoration. "Earth Day can be proclaimed on any given day." "We can do it – and the more the merrier," Mr Bradby concludes.
3. Transplanting 'survivor' coral fragments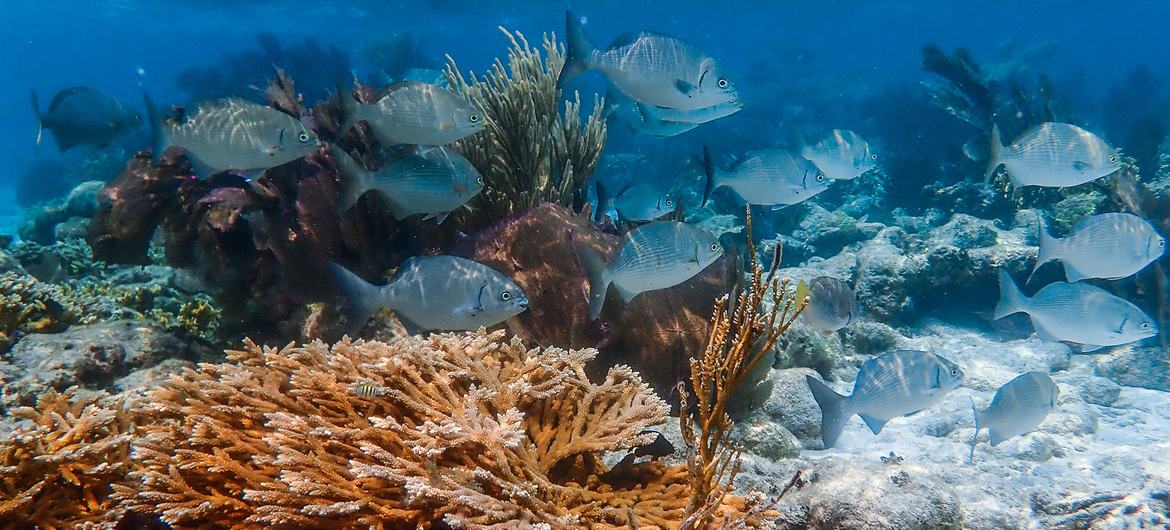 The image above is from Laughing Bird Caye National Park in Belize, a UNESCO World Heritage site. It depicts a repaired coral reef that was formerly at risk of dying due to a bleaching incident. Coral reefs are one of the most ecologically diverse and significant ecosystems on the planet, containing 25% of all marine species.
They are at risk of becoming extinct by the end of the century due to the rising temperature and acidity of our oceans as a result of climate change. Their extinction would have terrible effects not just on marine life, but also on over a billion people worldwide who rely on them directly or indirectly.
Fragments of Hope is effectively re-seeding destroyed reefs in southern Belize by planting genetically strong, diversified, and resilient corals.
Over 49,000 nursery-grown coral fragments have been successfully out-planted in Laughing Bird Caye National Park, transforming it into a booming tourism attraction with healthy corals and plentiful marine life. These corals have survived for more than six years and are claimed to be the longest reported in the Caribbean.
Moho Caye (nearly 11,000 corals out-planted) and South Silk Caye are two new nursery and out-planting locations (over 2,000 corals out-planted).
4. Restoring watersheds affected by the climate crisis in the Andes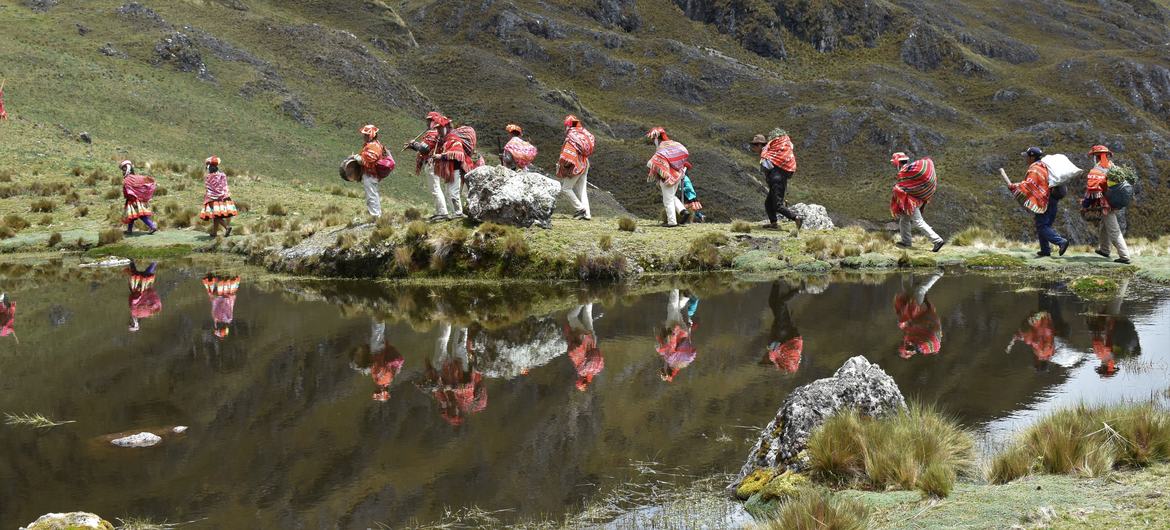 Another example of large-scale restoration and conservation initiatives is taking place in South America's Andes Mountains, where local residents from five different countries are teaming up to cultivate and plant native trees and safeguard their water supplies.
"Native woods in the Andes have been nearly gone in the 500 years since the Spanish invasion." "Water security is increasingly becoming a serious concern for remote areas and even major South American cities," Constatino Aucca Chutas, co-founder of the NGO Acción Andina, told UN News.
Mr Aucca outlines that native woods, particularly Polylepis species [shrub and trees indigenous to the tropical Andes' mid- and high-elevation zones], and wetlands assist generate and storing vast amounts of water around their roots, soils, and moss.
"They are our best allies in adapting to climate change and securing water for our livelihoods in the next decades." But we must bring them back," he emphasises.
That is precisely what Accion Andina is doing: by the end of 2022, they will have planted over 6 million native trees throughout the Andes. In the next 25 years, they hope to conserve and restore one million hectares of high Andean forests.
5. Restoring carbon-absorbing seagrass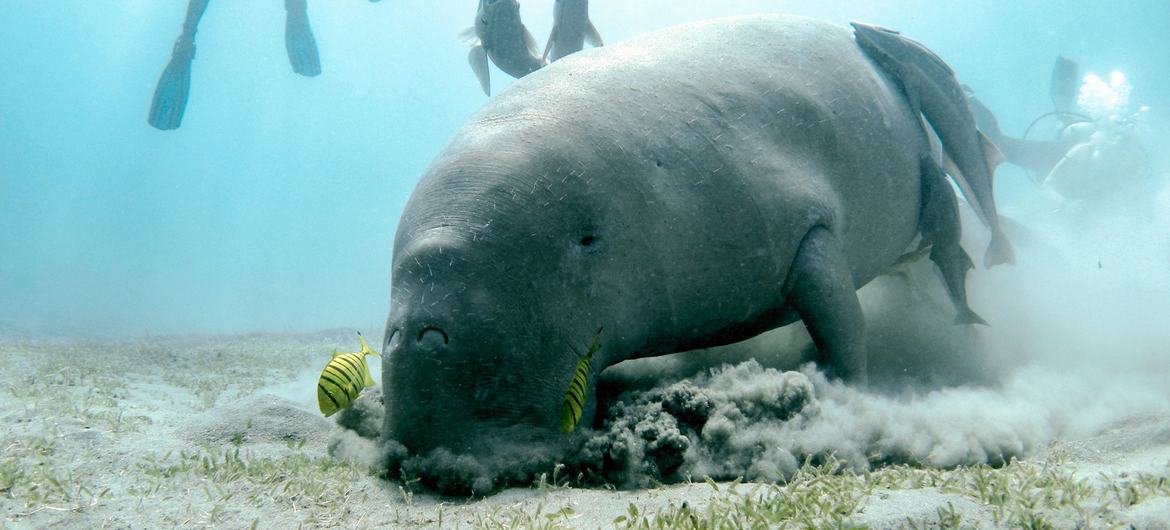 Many coastal creatures rely on seagrass for food and habitat. They are multifunctional ecosystems that are sometimes referred to as nursery habitats since they typically house juvenile fish, smaller fish species, and invertebrates.
Because seagrasses are flora, they photosynthesise in the same way as terrestrial plants do, utilising sunlight to generate nutrition from carbon dioxide and water and releasing oxygen. This implies that, in addition to their biological roles, they are an important instrument in combatting climate change.
Over the last 40 years, one-third of the world's seagrass meadows have been destroyed owing to sustained pressure from coastal expansion, declining water quality, and, of course, climate change. For more than a decade, Project Seagrass in the United Kingdom has been aiming to reverse this phenomenon. They were able to plant over a million seagrass seeds and raise awareness about the importance of these plants thanks to the efforts of over 3000 volunteers.
"With the successful restoration of two full hectares of seagrass, our group has demonstrated that large-scale seagrass restoration in the UK is achievable." "We are assessing areas and planning field experiments utilising a combination of cutting-edge technology," the company highlights.
CEOforLIFE – We promote life. We support the SDGs