On March 4, London Mayor Sadiq Khan announced plans to expand the ULEZ "London-wide."
Based on stakeholder feedback, Khan and Transport for London will start a consultation on increasing the ULEZ boundaries in 2023. Plans for a projected £3.50 boundary tax to enter Greater London and a daily clean air levy for non-zero-emission cars will be abandoned as a result of the decision.
"The triple difficulties of combating hazardous air pollution, the climate emergency, and congestion mean we need to significantly decrease emissions from automobiles in London," said Sadiq Khan, Mayor of London. We simply do not have the luxury of wasting time. Because of the climate emergency, we only have a narrow window of time to cut carbon emissions and rescue the earth. Moreover, despite the world-leading improvements we have made in recent years, there is still far too much harmful air pollution permanently harming the lungs of young Londoners and causing thousands of fatalities each year, with air pollution being the main cause of death in outer London boroughs.
"When assessing my alternatives, the growing cost of living was a major factor for me." Because, at a time when people's budgets are being squeezed, I'm not willing to ask people to pay more unless I'm absolutely persuaded it's necessary to save lives and preserve Londoners' health. I feel that the plan to expand the ULEZ to cover all of London will have the greatest impact on emissions and congestion in comparison to the possible financial impact on Londoners as a whole. We are also proposing the largest scrappage plan possible to assist low-income Londoners, handicapped Londoners, and businesses."
The ULEZ in London was expanded in October 2021, and motorists were charged on a daily basis for driving polluting vehicles. Due to the sheer expansion from central London, the ULEZ is now 18 times larger. As a result of the extension, 3.8 million people now live and work within the ULEZ, which currently covers one-quarter of Greater London.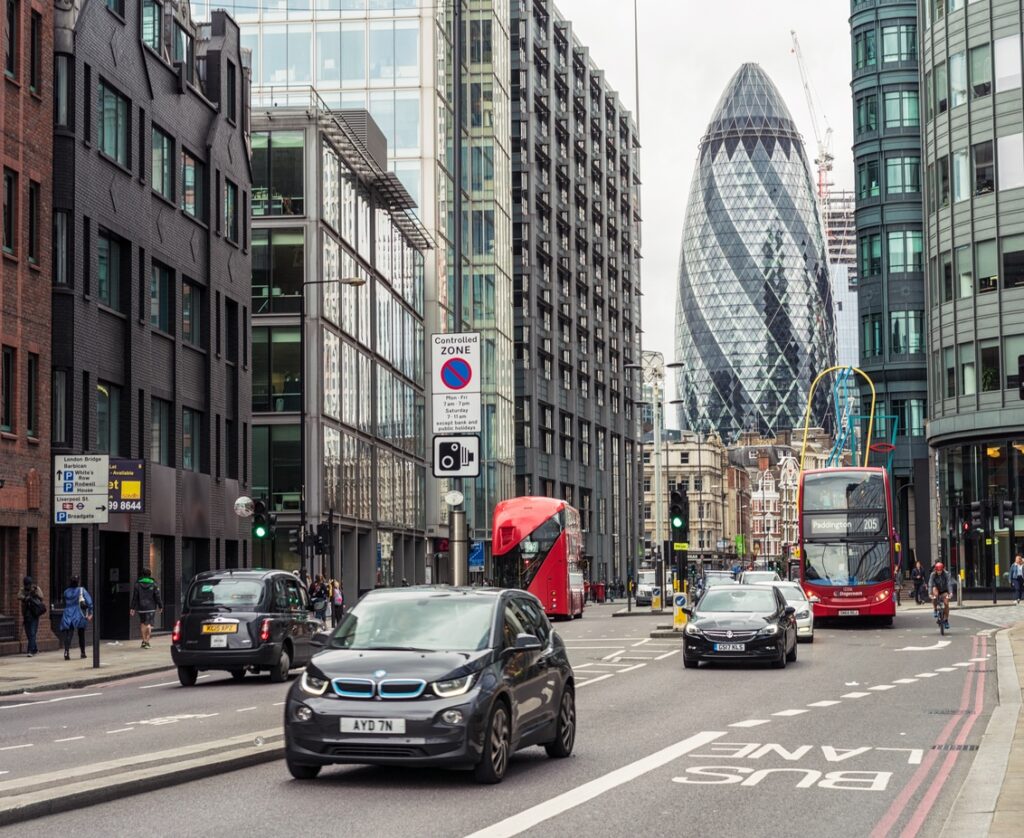 Prior to that expansion, ULEZ had provided a 44 per cent reduction in pre-pandemic roadside NOx concentrations.
The London Assembly presented proposals at the start of the year outlining four ways the metropolis may decarbonize its operations, including public transportation, to achieve net-zero emissions by 2030 – an accelerated target stated by Mayor Sadiq Khan in 2020.
The paper outlines what has to happen in order for the city to make the transition to net-zero energy. The approach depends on national plans to restrict new petrol and diesel car sales, as well as the development of London's Ultra-Low Emissions Zone (ULEZ) to include all of Greater London by 2024.
However, City Hall data cautions that every hospital, medical centre, and care home in the capital is located in regions that violate the World Health Organization's latest revised nitrogen dioxide and particulate matter criteria. According to a separate study, car congestion cost the capital £5.1 billion last year.
Christina Calderato, director of strategy and policy at Transport for London, stated, "Road-based transport has for many years been a key contributor to poor air quality and carbon emissions, and we are determined to address this through a wide range of TfL programmes." The world-leading road user pricing systems we've implemented over the previous two decades have been extremely beneficial, but it's evident that we need to go much farther as a city.
"We know that Londoners understand the Ultra Low Emission Zone, and expanding it to encompass all roads and make the region in line with the Low Emission Zone (LEZ) will be very useful for improving air quality throughout the city." We look forward to further expanding the concept later this year through official and extensive public participation."
CEOforLIFE – We promote life. We support the SDGs