"The innovative startup 'Impaakt' hits record highs. With well over 250,000 impact ratings and more than 10,000 impact analyses – this innovative sustainable finance player announces its latest round of fundraising and they're coming for the impact data market."
"It is time to look beyond traditional Environmental, Social and Governance data (ESG), to corporate impact measurement and accelerate its adoption by business decision makers. This is exactly the mission at Impaakt, making way for impact data to take the lead and have the acceleration it deserves. And it is, in a matter of a few months Impaakt have accumulated well over 250,000 environmental and social ratings and impact scores for hundreds of large companies.
After its third round of successful fundraising, Impaakt have raised over 5CHF million to date. The FinTech has already won over its first clients thanks to the relevance and originality of its approach. Now it will take advantage of the strong acceleration of its model to further build the breadth and depth of its coverage.
Impaakt enables portfolio managers to make informed decisions that go far beyond information available in Corporate Social Responsibility reports. The data produced by the FinTech hones in on the most fundamental environmental and social impacts of a company, whether that's the way it manufactures its products, or how its products are used after sale. Impaakt's growing client base now has the ability to screen portfolios, extract data and compare companies' performance against the 17 Sustainable Development Goals using powerful data visualization tools.
With ESG data topping the list of investor concerns in 2020, Impaakt offers an innovative new solution based on collective intelligence – and one that solves many of the problems recognised in traditional data. This disruptive approach brings unparalleled research and helps democratise impact measurement, offering open access to their analyses and scores to the general public, a trait that they say allows more people to take action.
"Solving the impact data problem is one thing, getting this valuable data into the hands of everyone on the planet is equally important and should not be reserved for investors. We all have the right to know which businesses are having a positive impact on the world and which need to change, fast. It's about time everyone had the ability to drive change."
Bertrand Gacon – CEO and Impaakt Co-founder.
Driving change is present in more ways than one in the Impaakt model, not only is the data accessible to all, but it is produced by all. Impaakt use collective intelligence via their 25,000 strong contributors from all over the world, who document, analyse, and evaluate the positive and negative impacts of large companies. This is a huge collective effort that is monitored and vetted based on the most established frameworks (SASB, ILG, SDGs). The result: the Impact Score denoting a company's true net impact on the environment and society.
Impaakt is a game changer, leading the way toward an impact-based economy and making an impact in the process. (Well, an Impaakt actually.)"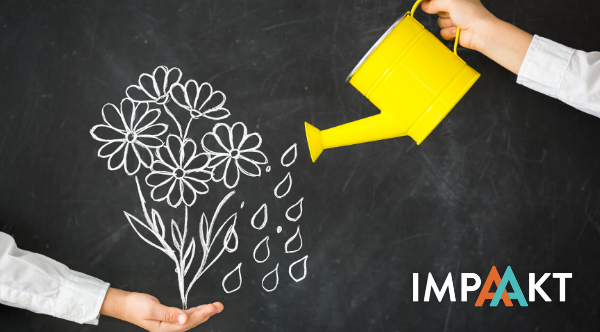 CEOforLIFE – We promote life. We support the SDGs.