Green Hydrogen Systems, a leading provider of efficient pressurised alkaline electrolysers used in on-site hydrogen production based on renewable electricity, announced that it has signed a supply agreement with Edinburgh-based Logan Energy to deliver electrolysis equipment for an English project.
The project requests the delivery of two GHS HyProvide A90 electrolysers with a combined capacity of 0.9 MW for the generation of green hydrogen from renewable energy.
The electrolysers, which will be manufactured by Green Hydrogen Systems and managed by Logan Energy, will be installed in a 40-foot container as a complete green hydrogen plant as part of efforts to build a regional hydrogen economy in Dorset, England. Green Hydrogen Systems will deliver the electrolyser units and will provide on-site maintenance as well as remote monitoring and assistance as part of a three-year service agreement.
"Green Hydrogen Systems is excited to be working on this project with partners such as Logan Energy, who have significant market experience and share our mission of pioneering the area of green hydrogen and driving a sustainable global energy transition," says Green Hydrogen Systems CCO Sren Rydbirk.
Logan Energy is a pioneer in hydrogen technology, with a track record of providing cost-effective, market-ready projects and solutions in the low-carbon, renewable energy, and hydrogen industries.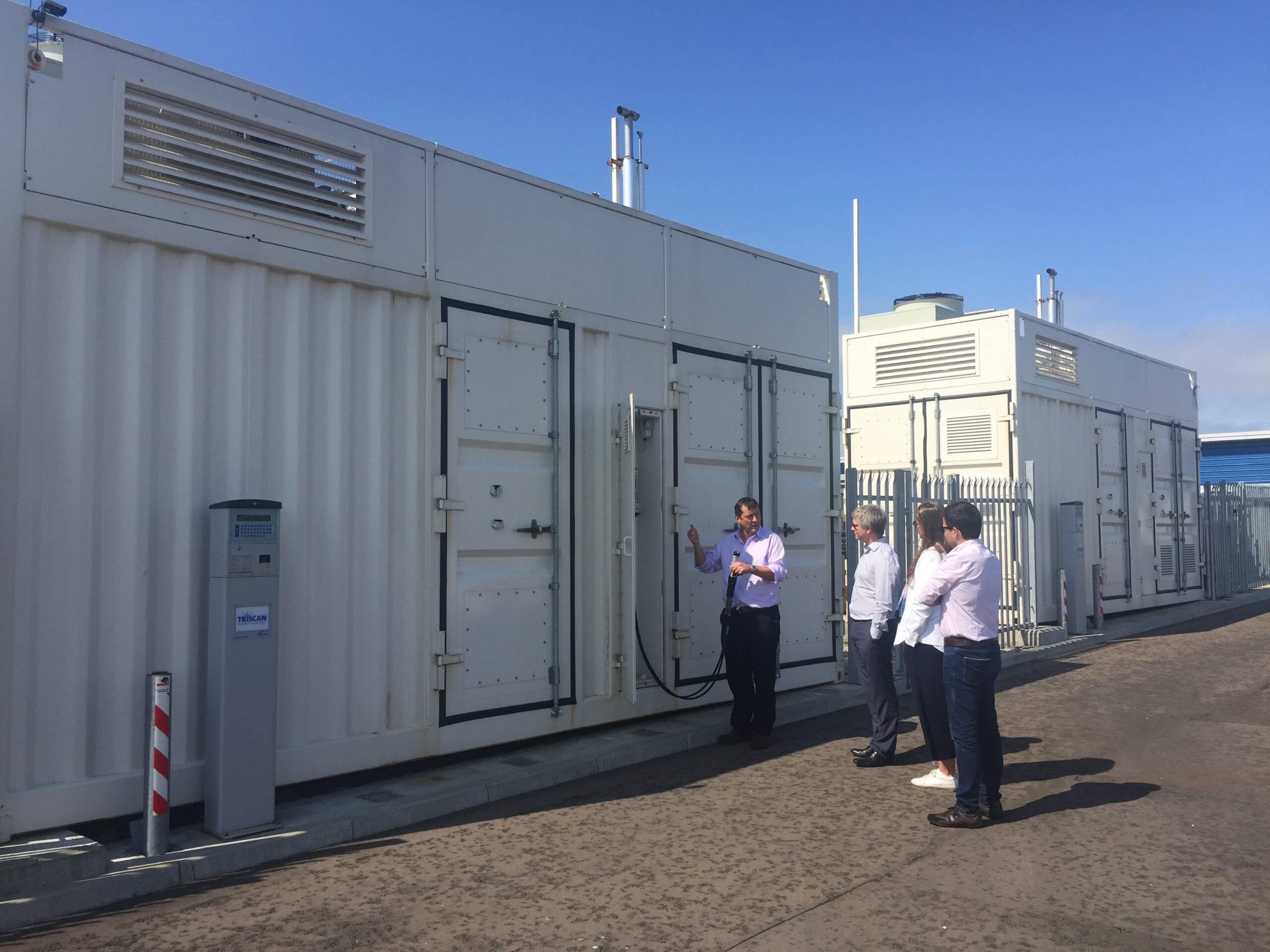 Logan Energy CEO Bill Ireland stated, "Valuable manufacturing alliances will be critical to building the extensive hydrogen infrastructure urgently required across the UK at a rapid speed." We look forward to collaborating with Green Hydrogen Systems to assist Dorset to grow its hydrogen capabilities and fulfil the decarbonisation targets required to achieve net-zero."
When fully operational in the final quarter of 2022, the ordered electrolysers will be able to produce roughly 389 kg of green hydrogen each day.
Green Hydrogen Systems is a major supplier of standardised and modular electrolysers for the manufacture of green hydrogen using only renewable energy. Green hydrogen, with its diverse variety of uses, plays a critical part in the continuing fundamental transformation in our energy systems toward a net-zero emission society by 2050. As a result, demand for green hydrogen is increasing, necessitating a large increase in electrolysis capacity. Green Hydrogen Systems, founded in 2007 and based on more than ten years of technical development, now has a commercially proven and cost-competitive electrolysis system backed by prominent wind energy firms.
Logan Energy has vast expertise and a track record of successfully delivering projects and solutions in the hydrogen and clean energy industries. It specialises in integrated engineering solutions that include hydrogen technologies such as production, refuelling, storage, delivery, and fuel cells. It provides a comprehensive turnkey solution, beginning with project conceptualization and feasibility and continuing with design development, production, installation, and operation and maintenance. Logan Energy has over 26 years of experience in hydrogen and fuel cell technology.
CEOforLIFE – We promote life. We support the SDGs