MSD Animal Health, a division of Merck & Co., Inc., Kenilworth, New Jersey, USA, has introduced Hyper InfusiO2n alternatives, which are designed to generate oxygen directly into the water, causing it immediately available for marine respiration while simultaneously removing other soluble gases at a one-to-one ratio. As a result, the oxygen delivered by Hyper InfusiO2n solutions remains soluble for long periods of time, especially in unstable settings such as fish ramps.
"Our Hyper InfusiO2n technologies were intended to enable sustainable hydropower operations while simultaneously maintaining fish populations," explained Kasha Cox, MSD Animal Health's international aqua marketing manager. "This is an important part of our environmental sustainability goal, and we are excited to deliver unique solutions to the conservation and hydropower sectors."
The corporation's Hyper InfusiO2n technologies, in addition to enhancing ladders for habitats, have been engineered to increase appeal to fish ladders openings by producing a downstream plume of infused oxygen.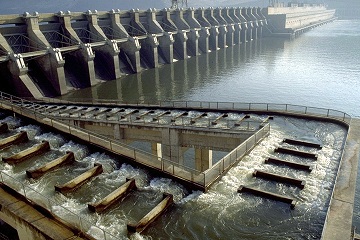 "Our Hyper InfusiO2n technologies can produce exceptional levels of oxygen concentration – up to 442 per cent – without adversely impacting total gas pressure, giving an extra tool to increase fish attraction and passage," stated Chris Beasley, MSD Animal Health's aqua innovation lead. "Over a four-year period following mounting, fish passage rose by more than 1200 per cent in one test procedure."
"Our Hyper InfusiO2n systems' excellent oxygen transfer efficiency and durability reduce operating expenses and improve long-term hydropower sustainability. In addition, using a One Health approach, MSD Animal Health is collaborating with hydropower and energy businesses to improve fish health and well-being – as well as the sustainability of our environment."
The Hyper InfusiO2n technologies from the organisation are now available in a wide range of modular, scalable applications that may be tailored to a multitude of fish passage compositions.
CEOforLIFE – We promote life. We support the SDGs