NotCo, the fast-growing food innovation business with a first-of-its-kind patented A.I. technology (called Giuseppe) that generates plant-based choices that taste, feel, cook, and operate exactly like their animal-based counterparts, announced the launch of NotChicken™ in the Latin American market today. The expansion into the thriving plant-based chicken segment comprises four incredibly juicy SKUs: NotChickenNuggets™, NotChickenBurger™, NotChickenBurgerCrispy™, and NotChickenFillet™. According to SPINS, plant-based chicken is one of the trendiest, fastest-growing categories in the market, with an 18% increase in the last year.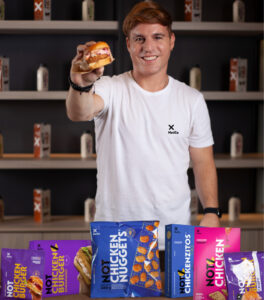 NotCo's new NotChicken™ line, ushering in a new golden era of chicken, will be available this month in Chile, Argentina, and Brazil, at more than 980 retail partners including Cencosud, Carrefour, and Po de Açcar. NotCo will announce multiple restaurant collaborations within its existing geographic footprint in the coming months, in addition to debuting in retail. The brand also intends to launch NotChicken™ in the United States and Canada in the future. "What we've accomplished in terms of greater flavour and texture is a genuine indication of the effect we can make if we think that things can be done better," stated Matias Muchnick, NotCo's CEO and Co-Founder. "None of this would be possible without the assistance of Giuseppe, our unique artificial intelligence that is changing plant-based innovation.
NotChicken™ is only the latest in a series of initiatives to mark the start of a new golden era for chicken. It's an exciting time for us since this is the first time we're breaking into a new alt-protein category in three nations at the same time, but more is on the way. We're thrilled to be able to share this with the rest of the world and be one step closer to changing the food system for the better." Peas, chickpeas, bamboo, and peaches are among the unique components detected by Giuseppe, NotCo's first-of-its-kind proprietary technology, in collaboration with NotCo's R&D team and chefs to recreate and improve on the flavour and texture of chicken. What they invented goes even farther, with a golden, delectable, and crispy breading on the outside and a moist, juicy texture on the inside, making NotChicken™ unrivalled in terms of flavour and mouthfeel.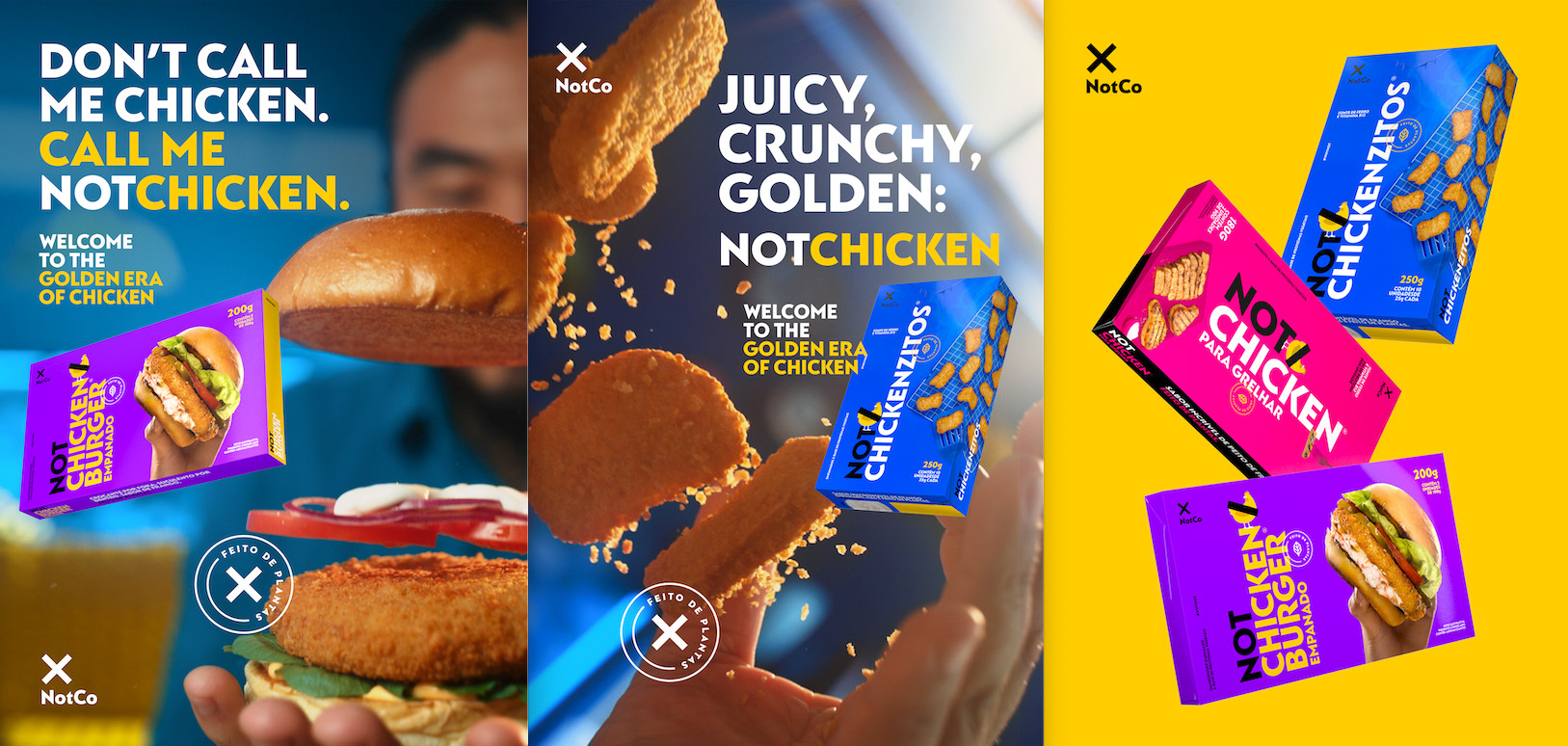 During early taste testing, the new assortment performed spectacularly in both categories. "It was difficult for me to believe that I was enjoying the crunchiness, juiciness, and taste of a chicken made from fruits and vegetables when I first tried it. NotCo has discovered a means to make plant-based food that outperforms many kinds of genuine chicken after sampling the initial prototypes of NotChicken™, Danny Meyer, the Shake Shack creator, QSR pioneer, and investor in the firm through Enlightened Hospitality Investments, states. NotCo's quest to captivate palates throughout the world began earlier this month at Chile's best-selling chicken burger restaurant, "Chicken Love You," where the NotChickenBurger™ sold out in less than a day. Due to tremendous demand, the brand accelerated the introduction of the whole NotChicken™ product line.
NotChicken's™ colourful and colourful packaging is unique in the plant-based chicken industry, and it was created to stand out on the shelf and attract new customers to the category. NotChicken™ also tackles the environmental challenges associated with traditional chicken farming. According to an internal NotCo audit, choosing NotChicken™ over its animal equivalent saves 86 percent of the water and 73 percent of the CO2 emissions required in the manufacturing process of chicken goods, resulting in a beneficial impact on the earth. NotChicken™ Golden Era of Chicken is also the first campaign designed by NotAgency, NotCo's in-house agency directed by Kiko Borger, in collaboration with Modernista Filmes in Brazil.
The campaign will be broadcast across Latin America via social media, the internet, and point-of-sale channels. NotCo had a strong year in 2021, adding more than 20 goods to its inventory in Latin America, launching in four additional countries – Canada, Mexico, Colombia, and Peru – and expanding into more than 3,400 shops across the United States. NotCo was recently promoted to unicorn status, valued at $1.5 billion dollars, thanks to a series-D round headed by Tiger Global and renowned investors such as Lewis Hamilton and Roger Federer's Team 8. The finances have aided in the acceleration of its technical dominance and growth activities in the United States and other geographies.
CEOforLIFE – We promote life. We support the SDGs