Gender inequality does not prevail in the sustainability sector.
Issues more commonly associated with male-dominated industries such as finance, engineering, or construction, such as unequal pay, maternity discrimination, and sexual harassment, persist even in ostensibly socially responsible, purpose-driven organisations.
"People mistakenly believe that sustainable organisations are full of do-gooders with no politics, egos, or power dynamics. "However, these organisations are full of people, who are just as prone to gender prejudice as to any other form of organisation," says Helen Duce, CEO of Singapore-based lnclude Consulting.
Even in organisations led by women, as are many sustainability organisations, the signs of inequity can remain. "Women can exhibit gender prejudice as well," explains Duce. For example, women are four times more likely than men to be interrupted in meetings — yet women are equally as likely as men to interrupt other women, she claims.
Unconscious gender prejudice frequently manifests itself in the form of what Duce refers to as "micro-aggressions" – ordinary activities that go unreported and are seldom addressed. "When I go for work, I am frequently asked, 'Who will look after your kids while you are here?' This is a question that has never been posed to my spouse. "The insinuation is that I'm a horrible mother," Duce explains.
Other manifestations of gender prejudice, such as salary disparities, are being addressed. Recently, the Singapore Exchange and the Hong Kong Stock Exchange suggested that listed businesses implement and monitor a board diversity strategy. But there is still a long way to go. In the United States, just 5% of businesses disclose a gender pay disparity. According to the Morningstar gender diversity index, it is only 4% in Hong Kong and 2% in Japan.
The gender pay gap appears to be less of an issue in the sustainability industry. According to a LinkedIn study performed by Eco-Business on March 4, 30% of respondents claimed the gender wage gap is a problem in their organisations, with the majority stating that it isn't. Overall, 59% of respondents stated gender equality is "moderate" in Asia's sustainability industry, while 29% said it is non-existent and 12% said it is prevalent.
To commemorate International Women's Day, Eco-Business spoke with women in India, Indonesia, Hong Kong, Singapore, and Malaysia on inequity in the sustainability industry.
Christina Lee

Christina Lee is the founder and chief executive of Singapore-based Global Green Connect, which provides consulting, market entry advice and sustainability business accelerator programmes in Asia. She previously worked for Bloomberg, Star TV and Yahoo! in Hong Kong.
In 2012, I founded Global Green Connect (GGC) to assist entrepreneurs in entering the sustainability market. In some ways, I was eight years too young. It was difficult – and continues to be – for female entrepreneurs to get the financing required to establish and maintain a firm.
Male entrepreneurs, in my opinion, have a much easier time attracting investment and receiving the necessary support. I believe this is due in part to the fact that the financial world is controlled by men. Furthermore, I believe that female sustainability entrepreneurs are highly purpose-driven, therefore they are less comfortable talking about money and the language of investors. I've seen a lot of women struggle in the field of sustainability. They had to continue and figure out a way to make it work. Things have just lately begun to change, and sustainability has become a popular subject for investors, with more money entering the area. No one was interested eighteen months ago.
Another issue I've encountered is salary disparity. I worked in the corporate sector before starting my own firm. I discovered that I was being paid 20% less than an equivalent guy in my job. He was in his forties, and I was in my thirties, but we were both professionals. I believe there is still a wage disparity in the business sector, particularly in sustainability, where women outnumber males. It's tough to discuss salary at work, yet increased transparency might lead to better pay equality.
Aida Greenbury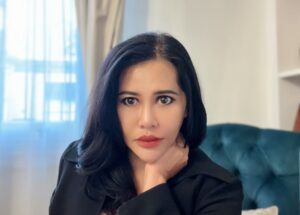 Aida Greenbury is the former chief sustainability officer of Asia Pulp and Paper (APP) who now works as a consultant for the forestry and sustainability sector.
Even though I check all the categories — I am a native woman of colour with a profession in a male-dominated field — it is difficult for me to talk about discrimination and unfairness. This issue affects me in two ways. First and foremost, I do not consider myself to be a woman in the workplace. I regard myself as a powerful individual, equal to everyone else, male or woman, affluent or poor, of any race. The second aspect is that I do not tolerate discrimination, and I do not allow anyone who attempts to discriminate against me to have an effect on my work or on me personally.
That is not to argue that attempts have not been made. There have been a number of incidents. The first occurred in the early stages of my profession. I had to collaborate with two senior male colleagues, an Australian and a Brit, who referred to me as a "Barbie with a brain." It was my first employment, and Tweedledee and Tweedledum really opened my eyes to the attitudes of certain males at work, as well as the pervasiveness of discrimination.
Don't be misled. Harassment does not only affect men. My former female chief financial officer summoned me to her office one day to inform me that my skirt was five cm too short. I reacted by unhooking my skirt in front of her, dragging it down by five cm, and asking, "How are you now – happy?"
The third instance was when a high-ranking Chinese Singaporean executive refused to listen to me or even look at me during a meeting. He solely listened to my male Chinese Indonesian supervisor, who sat next to me and deferred to him. However, my supervisor saw what was going on and requested me to speak instead.
Last but not least, an American CEO questioned my judgement during a crucial business meeting with my supervisors. "Let's go outside and settle this man-to-man," I said in response.
I consider myself to be a smart, articulate, and strong individual who does not take crap from anyone. People will recognise and appreciate you if you work wisely, hard, and with convictions. Take a stand for yourself and don't let unpleasant behaviours affect you. If your coworkers or employer do not recognise your worth, seek those who do.
Perpetua George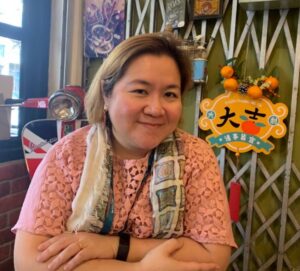 Perpetua George is general manager of group sustainability at palm oil company Wilmar International, based in Kuala Lumpur, Malaysia. She previously worked for Unilever in sustainable sourcing, Proforest and conservation group World Wide Fund for Nature (WWF).
Women are seldom expected to adapt to patriarchal workplace culture. In certain ways, women are groomed to be males in order to be taken seriously. We're taught we need to be tougher, not to wear pink, and not to discuss topics that are deemed feminine. This is even true in the non-profit sector, which is assumed to be more feminine – but isn't. Female coworkers with PHDs were not treated with the same respect as male, white colleagues at an NGO where I previously worked.
Last year, I witnessed inequity while presenting at a sustainable finance seminar. I, along with another lady who was speaking on the panel remotely, were edited out of a photo in the piece detailing our panel. On a panel comprising males who are physically present, two women speaking remotely are at a disadvantage. We were also barred from covering the session, which was centred on provocative remarks made by one of the male speakers. I wondered if being provocative as a woman would be as acceptable.
Motherhood is another matter. I had a kid shortly after starting at Wilmar in 2015. But because I was already of a certain age and it was my second kid, I wasn't afraid to be a mother. At work, I pumped breast milk. It could have been more of a problem if it had been my first child. Nobody tells you what to do, and most businesses are not geared up to care for new moms.
I've been fortunate to work with supportive line managers, such as Ruth Nussbaum, co-founder of the non-profit Proforest. She had two small kids when I started in 2005, yet she was always 'on' at work. She was focused and purposeful, yet she was also loving and nourishing to her staff. You might have open discussions with her about work-life balance and going home early if necessary. I sought to establish such values at Wilmar by advocating for the Women's Charter, which protects women working on the company's palm oil farms from discrimination and sexual harassment.
Huiying Ng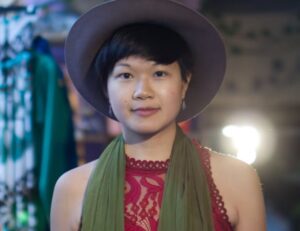 Huiying Ng (she/they) is a doctoral researcher in agroecology at the Rachel Carson Center in Thailand. She is co-founder of Foodscape Collective, a Singapore-based non-profit that advocates for a more sustainable food system, and partnerships and research lead for the Soil Regeneration Project, which promotes sustainable agriculture in cities.
Gender inequality affects more than just women. It is on topics that are deemed feminine, such as care work – including soil care. When I was in school in Singapore, I was taught that girls and boys are equal. But my perspective shifted when I started talking about real concerns like food security and cultivating our own food. These are now mainstream issues, but ten years ago it was difficult to be taken seriously as a woman discussing topics considered fringe.
I am currently privileged to work in a specialised niche, surrounded largely by women, men, and queer people who are aware of gender problems and how patriarchy shows itself. However, when I look outside of these groups for money or collaborations, the same pattern emerges: a young woman asking questions about a controversial topic is not heard.
I've seen several instances when people, particularly those in positions of authority, prioritise rationalistic, calculational attitudes. Care is not easily quantifiable, and it is frequently feminised. After a well-attended panel discussion organised by myself and others for the Soil Regeneration Project in 2019, I sat down with a co-organizer to speak with a policy consultant. He praised us for convening the panel, but he strongly advised us not to squander our time on soil regeneration. It was disheartening to hear, especially in front of my fellow organisers. Did I squander their time?
It is still difficult to raise uncomfortable questions about what sustainability truly implies. Young women are at risk of becoming entrapped in a media culture that focuses on women without necessarily embracing feminist principles of collaboration and mutual assistance, which work to counteract the isolating features of patriarchal institutions. I still see the "bro game" in entrepreneurial circles, and I still see women who excel in these circles (dubbed "queen bees") deny others opportunities while gaming the group with macho, competitive, ego-based behaviour. My advice to young women is to refuse to allow prevailing paradigms to limit their dreams. Other planets are conceivable.
Amishi Parasrampuria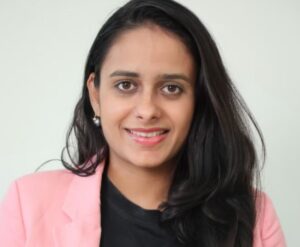 Amishi Parasrampuria is the founder of Upcycler's Lab, a social enterprise that creates play-based products for children, based in India. She previously worked in the finance industry.
Discrimination is not limited to one industry. Women endure prejudice on a broad scale. I've experienced occasions when suppliers with whom we work don't take me seriously. "Is this something you do to pass the time?" they've questioned. Some could argue, "You're able to accomplish this because your husband is a businessman." A male is not perceived or questioned in the same manner as a woman.
There was one incident when a manufacturer I was dealing with would not look at me while we were talking, instead of looking to my male co-founder, even though I was the one asking the inquiry. "She's responsible for this, you need to contact her," the co-founder would say. But it was as though he couldn't believe I was the one he needed to talk to. My co-founder oversees vendors and manufacturers on occasion to make dealing with them simpler. People don't always know how to handle issues when a woman is in control.
Fortunately, being a woman has worked in my favour thus far in foreign sales. There are a lot of people out there that wish to help female entrepreneurs. I believe that the sustainability business, more than any other, need feminine thoughts and enthusiasm. Sustainability should not be solely based on hard science and economics. We must remember why the industry was created and why so many individuals have worked so hard.
Maggie Lee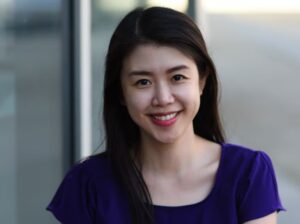 Maggie Lee, formerly with United Nations Environment Programme and Procter & Gamble's sustainability team, is now in World Wide Fund for Nature's (WWF) global seafood traceability team.
In my experience with inequality, I've been told frequently that I seem younger than my age – even by people who know how old I am. Asian women are stereotyped as seeming younger than their age to non-Asians.
Looking youthful has harmed me in hierarchical and patriarchal Asian civilizations. On my first day at the United Nations Environment Programme, a director-level official approached me at an event and shouted loudly, in front of a large number of internal and external stakeholders, "Wow, are you meant to be the new coordinator for this initiative?" "You appear to be rather young!" Needless to say, the remark irritated several of the consultants who reported to me. They were many years my senior, but the public declaration of how young — and, by extension, unskilled — I appeared exacerbated my "setback."
I'm curious if, if I were a white man my age, I'd get more respect from, say, the Asian government officials with whom I interact. As a result, I prefer not to be on calls with the camera turned on. So I sound half North American, and with my deeper voice, I don't have to worry about the visual "setback." Looking young may appear to be a non-issue, but it isn't. When it comes to making an environmental or social difference, we must go beyond our physical appearance, colour, gender, and age.
Tejashree Joshi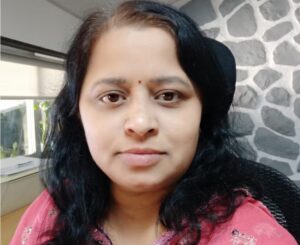 Tejashree Joshi is head of sustainability at an aerospace firm, Godrej & Boyce. She has been with the manufacturing firm for 20 years.
In India, a woman working as an engineer is frequently greeted with scepticism. But I've seen that shift over time. Curiosity is currently the most common reaction. People respect you when you display your technical competence and are confident in what you're saying.
Discrimination in environmental engineering tends to occur when positions are allocated to women, owing to the physical demands of the profession, as well as the possibility of working with (male) contractors or the labour workforce. From a safety standpoint, there is apprehension. While huge corporations in India have made significant headway in this area, reform must filter down to small enterprises, suppliers, and vendors.
There is sometimes pay discrimination because of the nature of jobs assigned to women in engineering — these are desk-oriented jobs that do not require the physical side of work that is required on some projects. These are hurdles that must be addressed on both sides — from men who wonder whether a woman can accomplish a particular work to women who question if they can do it at all. We can do it, believe me.
My advice to younger women entering the industry is to smash the glass barrier in your own mind and stop doubting your ability to manage the demands of the field. You will get respect if you establish a solid foundation of technical ability and demonstrate confidence.
CEOforLIFE – We promote life. We support the SDGs