During last month's Milan Design Week, the firm displayed its sustainable transportation seating prototype at Spazio Lineapelle at Palazzo Gorani.
Hyundai Transys' revolutionary colour-materials-finish (CMF) seating idea, first shown at the Lineapelle 2022 international leather expo in February, exemplifies the layout firm's eco-friendly growth and developmental, use of repurposed resources, and emphasis on future transportation solutions.
The CMF approach emphasises environmentally sustainable, ethical leather material manufacture and waste minimisation. The CMF idea employed regenerated tanned leathers in the seat parts and braided leathers in the seatback bolster, providing a new textural twist while reducing leather waste from the cutting process. Leather scraps were crushed into powder and spun into yarn, then blended with yarn manufactured from recycled PET bottles to create a one-of-a-kind regenerated fabric for the flooring.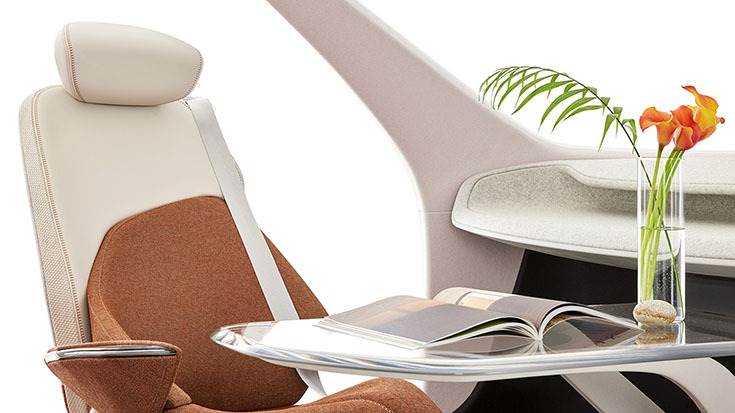 Hyundai Transys partnered with Lineapelle to employ repurposed leather and other environmentally friendly materials from Italian producers Dani, Manifattura di Domodossola, and Dyloan, as well as Korean suppliers Dual and ATKO Planning.
"At Hyundai Transys, we are working to expand our capabilities beyond automotive, as well as exploring techniques to reduce trash and recycled materials utilised to deliver the most personalized experience within future mobilities," stated Sung-Kyung Hong, Design Team Leader at Hyundai Transys. "With our CMF idea, we demonstrate how eco-friendly, ethically made materials can be tastefully used in an autonomous driving mobility area that will become an everyday location in our lives that bears little relation to traditional car interiors."
Hyundai Transys has demonstrated its aim to become a future mobility space design firm by bringing numerous amenities that may provide more comfort to passengers, such as cushions, travel bags, slippers, and blankets, through the project.
CEOforLIFE – We promote life. We support the SDGs