France, formerly known as the world's wine snob, is now leading the way to an equal future through sustainability measures that place it at the forefront of a wine revolution that is altering perceptions and breaking down boundaries.
According to France's National Wine Sector, by 2025, around half of all wine producers will have achieved sustainability or organic certification. France produces approximately 16% of the world's wine, generating a $9 billion annual revenue.
The wine industry in France is also important business for the country's tourist industry. Wine-producing areas around the country attracted more than 24 million tourists each year before the epidemic.
Sustainable wine production in France
"Part of what makes French wine so amazing — beyond taste — is the country's wine heritage and regard for that past," wrote Mike Pomranz for Food & Wine in 2019. "For example, in Bordeaux, the Wine Classification of 1855 still has swayed more than 150 years later."
However, in an effort to create an ecologically responsible future, the region has recently looked to the past, moving away from things like pesticides and toward more sustainable practices in the hope that one of the world's most well-known wine designations can continue to bear fruit for future generations."
France's impetus has shifted toward new traditions, altering hundreds of years of winemaking history.
By 2025, all wineries in Bordeaux, France, the world's wine capital, will be certified organic, biodynamic, or sustainable, or well on their way to becoming so. As of last spring, 65 per cent of the region's winemakers had attained that certification.
Bordeaux winemakers were largely reliant on herbicides and insecticides just a decade ago; 30% of the compounds were deemed dangerous. This figure has now fallen to 10%. During the same time period, membership in the Environment Management System increased from 25 to over 800 vineyards.
The scenario is similar in the Loire Valley, where wineries want to accomplish the same goal by 2030.
Last year, the Comité Champagne pledged to reduce chemical use by half, lower the carbon footprint of its bottles by 15%, and achieve 100 per cent sustainability in viticulture.
Avaline, the U.S.-based wine business co-founded by actress Cameron Diaz and entrepreneur Katherine Power, has welcomed and championed the transition. Last year, the wineries collaborated with EthicDrinks, a Bordeaux-based sustainable wine manufacturer that received a French government award for best sustainable wine packaging in 2021.
French wine and climate change
If France clung to grape-growing and winemaking traditions for the sake of tradition, the impact of climate change has compelled a rethinking. Warming temperatures cause grapes to mature faster, increasing their sugar content, and altering the taste of some wines.
Bordeaux winemakers have been detecting shifts since the 1980s when harvest began to occur sooner and earlier.
According to 2019 research, Merlot will be the first wine grape to reveal the effects of climate change. It presently accounts for 60% of the vineyards in Bordeaux.
"The flavour of French wines will be more alcoholic, less acidic, and less fragrant," said Agnès Destrac-Irvine of the VitAdapt programme, which tests new grape types in response to climate change. "The question isn't how climate change will affect French wines; it's how it has already."
However, higher temperatures have brought benefits to other parts of the country, at least briefly. Mildew has decreased in Alsace and Champagne as a result of droughts that have occurred since 2017. That is unlikely to endure since temperatures are anticipated to climb further if the Paris Agreement temperature objectives are not fulfilled.
"Some wines will not be able to survive," Jean-Marc Touzard, head of l'INRA, a French governmental agricultural research institution, told Time. "Merlot is suffering as a result of climate change."
Last year, Mot Hennessy announced the establishment of a €20 million research facility in Mont Aigu, France. It will prioritise sustainability through four crucial areas of study: microbiology and biotechnology; climate change research; optimising production efforts to increase winemaking and recyclability across the supply chain; and efforts to continue to improve product quality and excellence.
Grapes 2.0
Scientists in Bordeaux are already hard at work seeking new grape varieties and tastes that are more tolerant to climate change. They're considering tougher grapes from other places of the world, such as Merlot.
However, grape varieties have long been controlled in France. The National Wine Authority (Institut National des Appellations d'Origine) regulates which grapes may and cannot be planted for wine production. In order to locate acceptable grapes for a changing environment, the EPA recently lifted limitations on some previously prohibited types.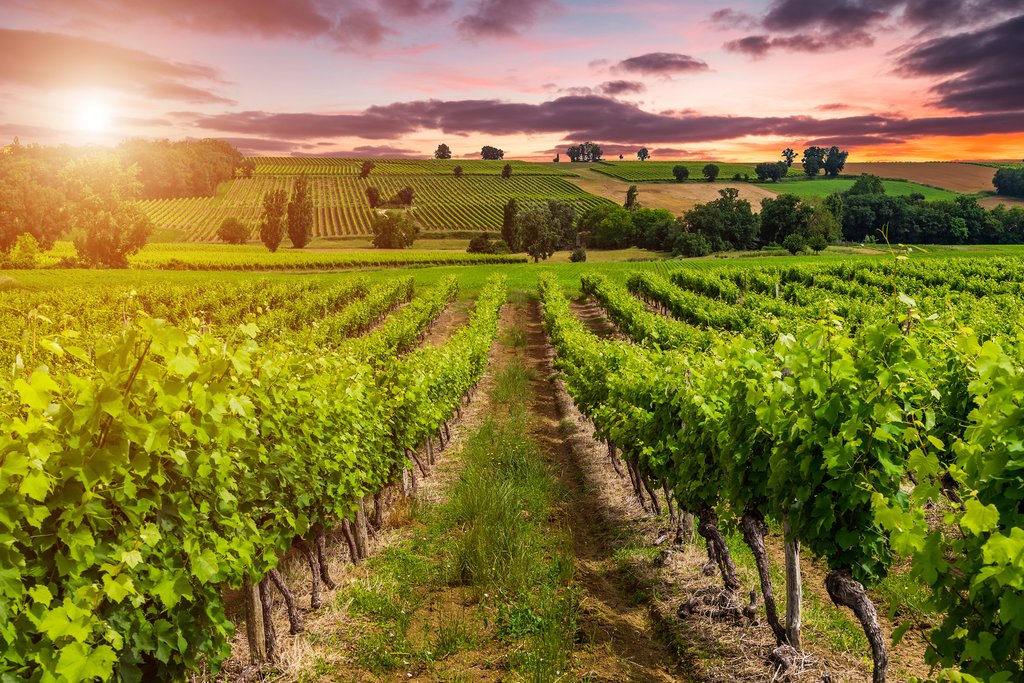 Finding acceptable grape varietals is simply one aspect of the challenge of climate change. Weather patterns are altering all around the world, potentially causing dramatic alterations in growth and harvesting.
"It's not just about hotter weather. There will be hazards of frost, droughts, and fires as a result of climate change," Touzard predicts. "Take a look at the wildfires in California and Australia. We don't want fumes to taste in our wines."
According to Allan Sichel, president of the Bordeaux Wine Council, the shift to more sustainable and organic farming not only reduces the industry's impact on climate change but also fosters healthier relationships with the soil and the environment, which may make adapting to the changing climate easier.
As many wineries embrace the country's transition to more sustainable production, he observes "a total transformation in the state of mind."
"We can't make things mandatory, but we can make things easier."
CEOforLIFE – We promote life. We support the SDGs