'Nexgen,' a community near Cairo with 35,000 people spread across 1,400 acres, is meant to create more than it consumes. That is the concept presented earlier this year by URB, a prominent architect of sustainable towns situated in the Dubai Design District.
Nexgen, according to URB, will be the world's first net-zero city—completely self-sufficient in every aspect. The city plan involves ensuring food, energy, and water security, developing a green economy, and acting as a model for ecotourism.
"Creating next-generation Net Zero communities that supply food, energy, and water as security is no longer an option," says URB CEO Baharash Bagherian, "it has become a requirement."
Nexgen, Egypt
Nexgen, he claims, is the next step in sustainable cities, offering "new multi-functional solutions for social, economic, and environmental concerns while defining the highest sustainability standards for developing resilient and liveable communities."
"As an edge-less metropolis, Nexgen will restore carbon-rich ecosystems and climate-friendly agriculture on a constant basis, investing in nature for ecosystem resilience and rehabilitation." As a result, the city will be designated as a positive climate action city, according to the URB website.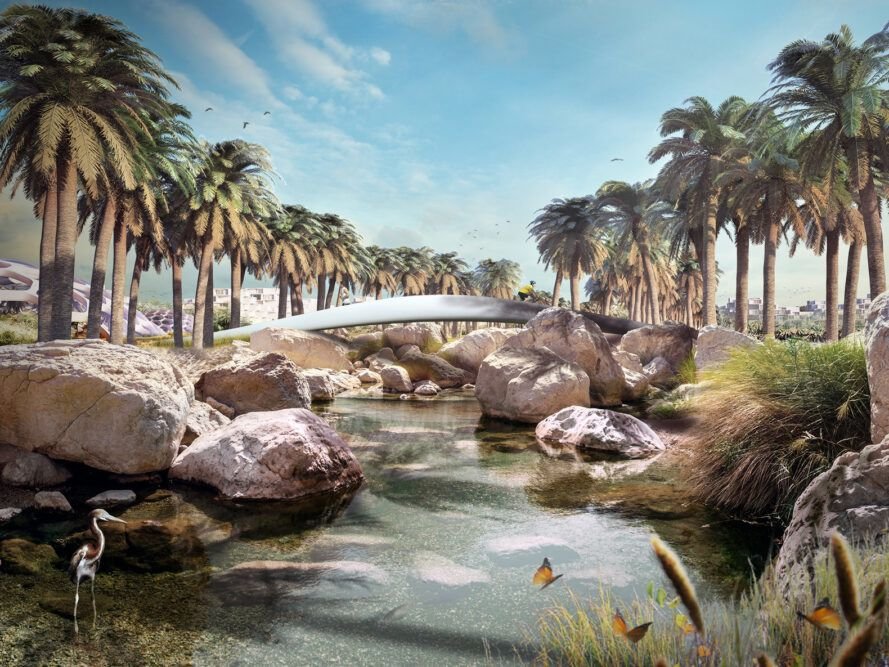 "The city was designed with a primary focus on receptive design principles such as orientation, density, and shape, which demand the least financial investment while providing the greatest environmental advantages."
Bagherian and the URB team have not specified a completion date for the city, but the plans are comprehensive, including solar-powered atmospheric water generators that will extract clean drinking water from the air. With more than six miles of dedicated car-free routes, the entire city will be walkable.
"The city is created and optimised in planning to be the best walkable metropolis on the planet," according to URB. It will also prioritise green transportation in order to "provide citizens with the safest, most convenient, and pleasurable mobility to all aspects of the city."
Cars, even electric vehicles, will be limited. "Vehicular access is confined to the ring road and solar car park farms, which have been optimised to further minimise inhabitants' walking distances to their dwellings," URB notes. "Electric car charging facilities and lower energy costs will encourage the usage of electric automobiles."
The city will have its own medical centre, wellness centre, and clinics, as well as educational institutions, natural reserves, and recreational areas.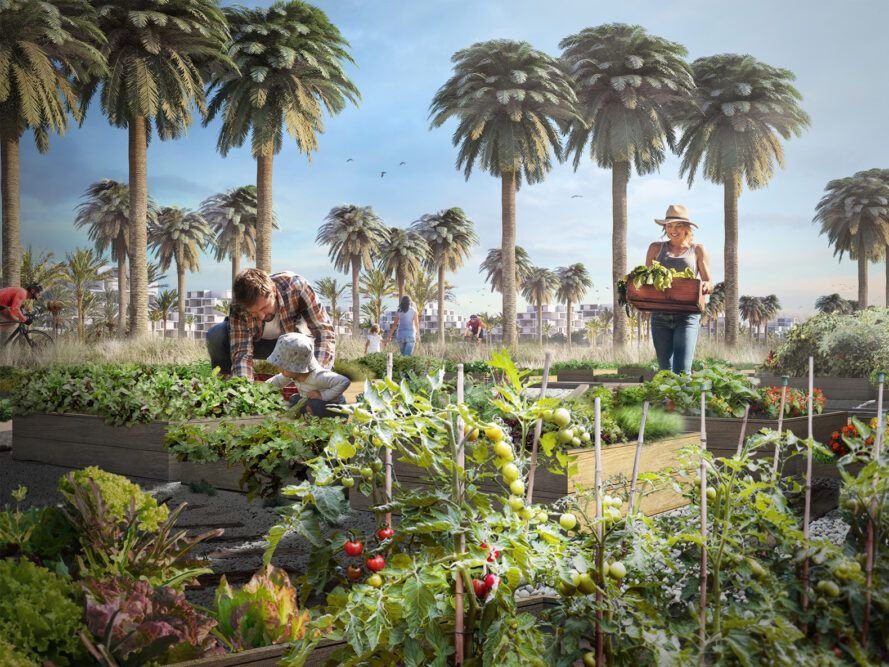 "Nexgen will be the first city in the world to produce more renewable energy and food than it consumes." "One-fourth of the world's population is now food insecure," Bagherian remarked. He claims that the city's food, energy, and water models might be applied to alleviate global scarcity.
The city will have around 9,000 dwelling units, which will be sufficient for its estimated 35,000 population. It will also provide 10,000 new employment, many of which will be centred on the city's green technology and infrastructure, resulting in a circular, sustainable economy.
Bagherian anticipates that the city will also function as an ecotourism attraction. A 5-star eco-resort, "glamping" lodges, and a visitor centre will be part of the city.
Sustainable city in the U.S.
Marc Lore, an entrepreneur, revealed his Telosa eco-city proposal in September. Telosa, according to Lore, is inspired by America's income disparity.
"Don't most civilizations in history crumble at some point?" Lore explained to Bloomberg Businessweek. "This is going to drag America down," he remarked of the income disparity.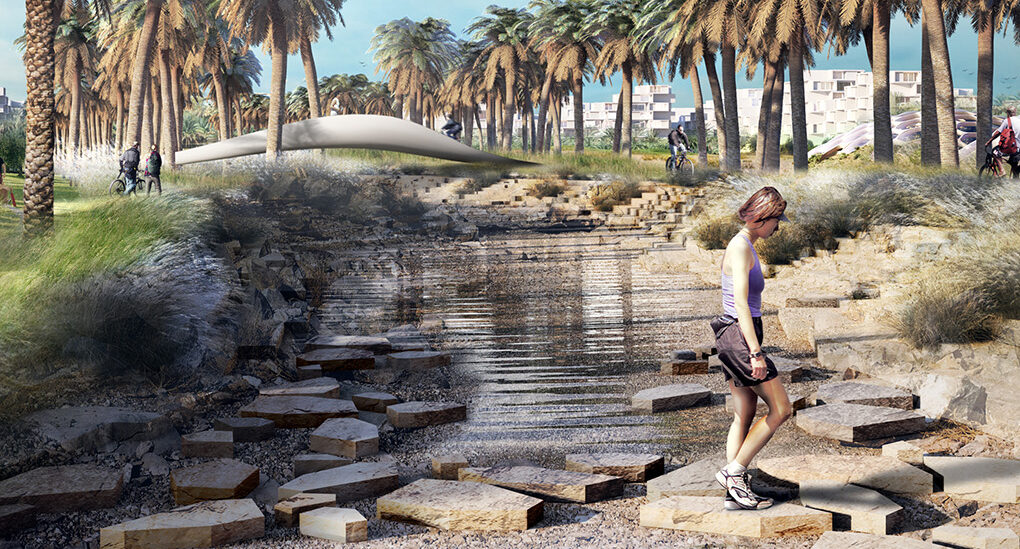 He collaborated on his city design with the Danish firm Bjarke Ingels Group, a leader in sustainable design.
Lore doesn't currently have a destination in mind, but he does have a deadline: he wants to be operating by the end of the decade.
"If you went into the desert where the property was worth nothing or very little, and you formed a foundation that owned the land, and people came there, and tax monies developed infrastructure, and we constructed one of the greatest cities in the world," Lore explains.
"And if the foundation's aim was to take the appreciation of the land and give it back to the citizens in the form of medical, education, cheap housing, and social services: Wow, that's it!"
CEOforLIFE – We promote life. We support the SDGs