How many ancient traditional houses can you discover in Kathmandu nowadays? They can, without a doubt, be numbered on the fingers of one hand. And it's no secret that the valley has already devolved into a concrete jungle.
Against this backdrop, Narayan Acharya's firm, Sustainable Future, is on a quest to develop eco-friendly and sustainable green structures across the country.
Revival of old technology
Within five years of operation, Acharya's firm has already built over 50 structures ranging in size from modest to large. Founded in 2016 with an initial investment of around Rs 2 million, the firm has already achieved a revenue of over Rs 40 million.
"The structures are built using rammed earth method." "These procedures were employed by our forefathers to build their houses," Acharya explains, "and we merely improved on them for a better result that meets our demands."
Sustainable Future exclusively manages raw resources such as clay, stone, and soil from the construction site. This startup's eco-friendly dwelling has its own aesthetic value and nature. "This home retains heat, manages moisture, and provides breathability within the house," Acharya adds.
Such structures have walls that are 16 to 18 inches thick. Furthermore, the structures are no taller than two stories. Without the use of equipment, such eco-friendly buildings are constructed with 20-30% clay, locally available sand-mixed soil, stone chips, and 4-5% cement.
According to Acharya, avoiding equipment offers two purposes: no pollution and more job prospects for workers.
"However, because Nepal's building code requires it, we had to mix the cement in our structure." Therefore, we mostly follow the New Zealand building code," Acharya continues, "since very few items regarding this sort of building construction are listed in the code here."
Change begins at home
Acharya, who is originally from Jumla, relocated to Kathmandu and worked on a variety of environmental initiatives. The man, who is now 50, even worked for two years in Somalia on a United Nations project including beekeeping and resource management.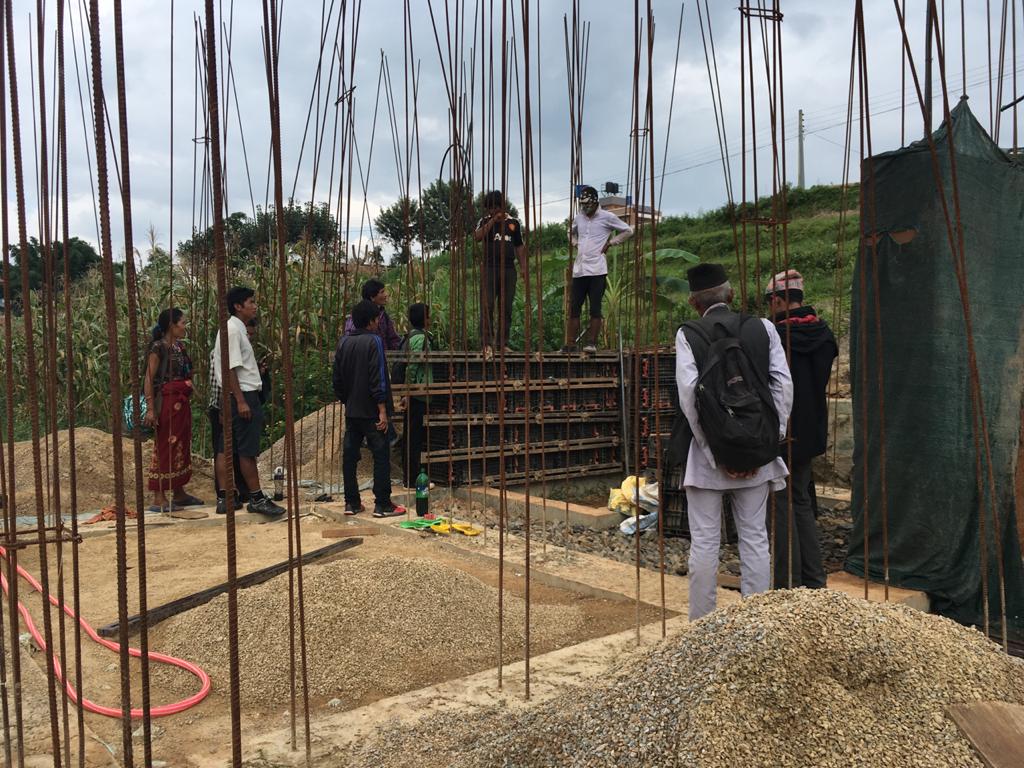 In 2001, he travelled to the United Kingdom to take a permaculture and green construction course. "During my studies there, I got to learn about rammed earth technique," he explains. In addition, I worked in the same industry till 2006."
He and his wife were looking for eco-friendly alternatives to building their house just before leaving for the United Kingdom, after purchasing land in the Kathmandu valley. "We were absolutely certain that we did not want to build our house out of concrete," Acharya says. As a result, we considered utilizing compressed earth blocks to construct our home. However, after understanding more about the technology, both of us agreed to employ it."
As a result, he began building his house in Godavari, Lalitpur, in 2011. And the home was finished in 2013. "During the construction, I got to learn realistically and know a lot about this technology," Acharya explains. As a result, I realized that this building approach is really appropriate and significant for Nepal and that everyone should be aware of it."
According to Acharya, 700 people visited his residence since it was the first of its sort in Nepal.
His family had previously lived in a concrete house, so the transition to modern technology was exhilarating. "After moving into the house, we gradually discovered that the house used to be cool in the summer and warm in the winter," he says. The temperature inside and outside the home was drastically different."
Acharya considered spreading this eco-friendly housing technique after seeing the beauty and worth of the house. Meanwhile, Arun Rimal, a Nepali engineer working in the United States, was seeking someone to develop an eco-friendly hospital in Achham, far western Nepal.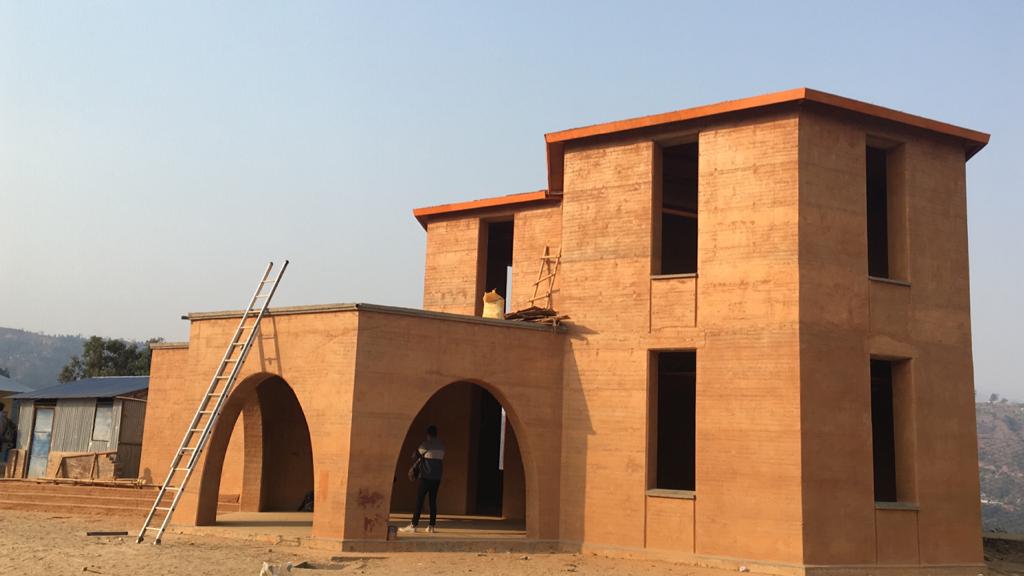 Rimal learned about Acharya at this time, phoned him, and visited his home. Following that, Rimal not only recruited Acharya to build the hospital, but he also collaborated with him to develop a firm to market this technique.
"Because Rimal came from an engineering background, it was a bonus for the job we perform."
According to Acharya, they founded their company with the intention of promoting healthy living, creating social impact (by providing jobs to those in need), and supporting the environment. "Not only us," Acharya says, "but we feel that all firms should adhere to these ideals."
Despite the fact that the pair had been operating in this industry since 2013, they just legally established their firm in 2016.
Executing the model
Acharya initiated attempts to recruit additional clients as soon as he finished his own house development and sought a new partner in 2013. The next year, he discovered one on a goat farm in Chitlang, Makawanpur.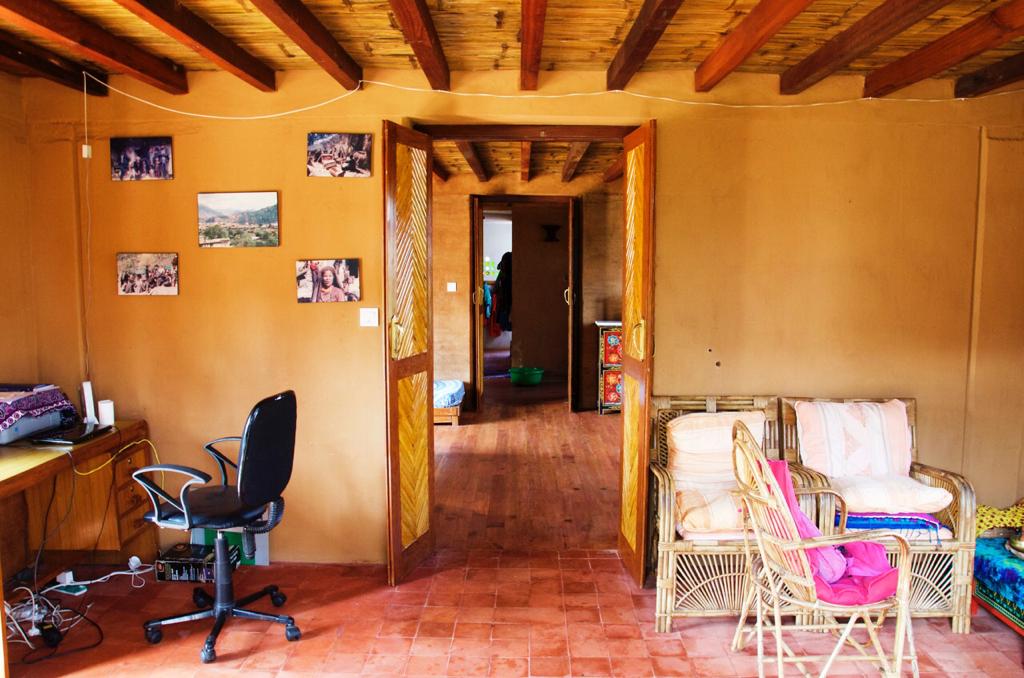 "We mobilized the same team that constructed my house," he adds, "and then some visitors to the farm were interested in our work and approached us." In addition, we constructed a residential structure in Lalitpur."
Then it was the turn of the hospital in Achham, the concept for which had emerged in the collaboration of Acharya and Rimal.
Before the 2015 earthquake in Nepal, they had previously built roughly five rammed-earth buildings. "The earthquake served as a litmus test for us." "And our structures held up to that test quite well," he says, smiling. "All of the buildings were safe and had no fractures." And it made a significant contribution to our company."
The firm has not advertised itself through social media, word of mouth has been the primary marketing technique for this startup, according to Acharya. It has currently built both residential and public structures in Kavrepalanchok, Sindhupalchok, Surkhet, Chitwan, Kathmandu valley, and many other places of the nation. According to the entrepreneur, the majority of his clients are pleased with the job and the outcomes.
"I always stay with the workers on the job site and keep the clients on the job site. We routinely discuss the construction's working mechanism with clients and staff, assuring them of the quality of our job."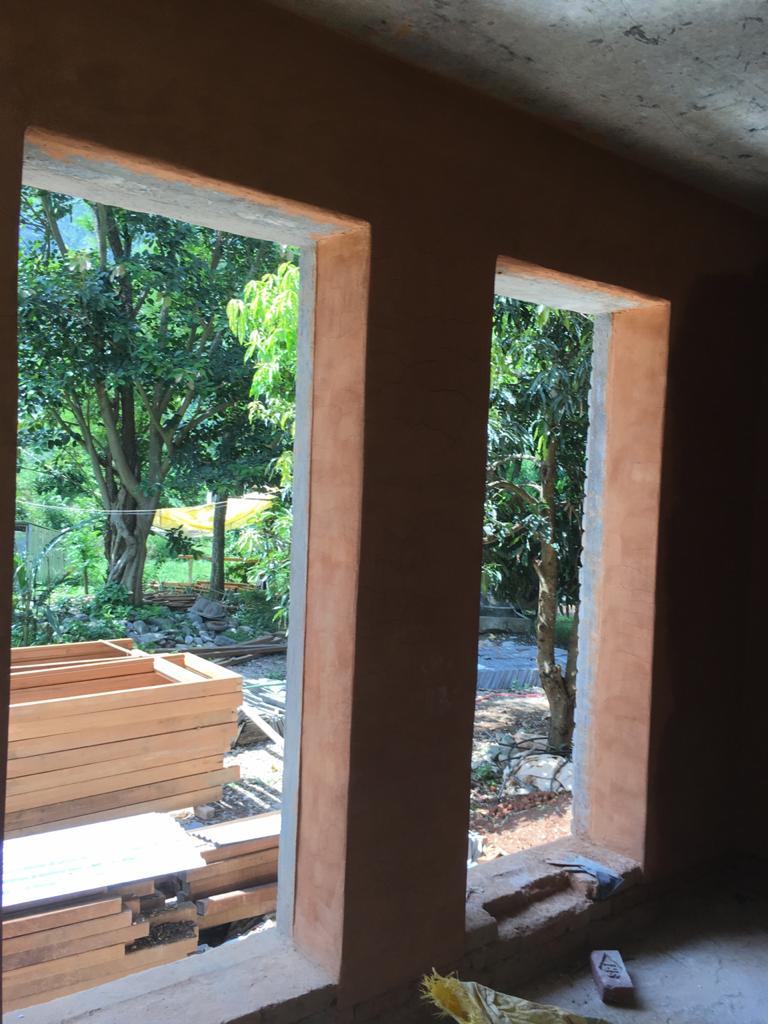 According to Acharya, the typical cost of building a house in this style varies between Rs 4,200 and Rs 4,500 per square foot. The cost is approximately the same as the cost of constructing a concrete structure. The firm, which employs around 50 people, also offers insulation services for roofs, floors, and windows.
Moving on
"However, it is not always simple to locate labourers," Acharya explains, "since not every worker can deliver the quality that is necessary for constructing a structure utilizing rammed earth technology."
This is not the only difficulty that Sustainable Future has encountered. Another barrier is the general public's lack of understanding of the value of "green" buildings. According to Acharya, the country's construction code must also be amended in order to establish a favourable atmosphere for his organization.
Sustainable Future has been completing three to four projects every year, gradually overcoming the hurdles. Acharya and his colleagues hope to spread this housing technology to a larger population and pass it down to the next generation.
"I want more people to create these kinds of eco-friendly homes for sustainable life and the environment." In addition, I want the next generations to be aware of, learn about, and use this technology."
CEOforLIFE – We promote life. We support the SDGs