1."Unconsciously living life"
We often live chasing after fake goals, like Pavlov's dog and bell experiment. We spend most of our days pursuing a thousand-bell sequential sounds in a never-ending journey that will never make us feel completely satisfied nor "be fed" by any of those bells.

In fact, each bell is not food. Is there then a reason why we chase it and where is our food? We were "influenced" (or "programmed", as many nowadays would say). But by who? History, economy, social or cultural events that have been shaping Humanity for decades, who knows?
One of the masterpieces, globally recognized by Cinema Industry, that best describes this concept is "Matrix", when agent Smith (a software) illustrates to one of the main characters, Morpheus (a human being), the virtual/real world where he lives:

"Have you ever stopped to observe it? To admire its beauty? Its brilliance?
Tons of people unconsciously living their lives. Did you know the first Matrix was originally designed as an ideal human world? Where suffering was unheard of
and where joy and happiness reigned. It was a complete disaster. Nobody could relate to it, entire crops were decimated. Among us someone actually thought about … coding-related technical mistakes on the description of your ideal world, as for me,
I think that as a species, human beings recognize their own state of misery and suffering
I refuse to believe that people consciously or unconsciously do this every day,
as if it were human nature to live
a life of misery and suffering.

"We ourselves feel that what we are doing is just a drop in the ocean.
But the ocean would be less because of the missing drop". (Mother Teresa)
The culture of "Life before profit"
Youtube content can't be displayed with your current cookie settings. Select "Show Content", to view content and agree to the Youtube cookie settings. Get more info in the Youtube Privacy Policy. Opt-out here at any timecookie setting.
Show Content
"Do not let your soul grow numb"
Pope Francis to the GMG Youth
I am convinced that the eternal and universal fight between good and evil is definitely accelerating lately and even the Holy Father often denounces some dramatic, hidden effects of it. It is sufficient to take a look to what is occurring, as for instance, the climate and especially to human-kind's behaviour that too frequently, in a total insensitive way, personally contribute on purpose, or practically consent to iterate real and proper acts of life assault, at all levels and in many ways.
"Matrix is a system, Neo…but when you're inside, you look around, what do you see? Businessmen, teachers, lawyers, carpenters. The very minds of the people we are trying to save. But until we do, these people are still a part of that system and that makes them our enemy. You have to understand, most of these people are not ready to be unplugged. And many of them are so inert, so hopelessly dependent on the system that they will fight to protect it".
(Morpheus to Neo - Matrix)
2."A sense of emptiness"
I was so touched by a statement of Muhammad Yunus,
Nobel Peace Prize:


"I always felt quite a thrill teaching my students that Economics theories were able to answer all kinds of economic questions. I was utterly enchanted by the magnificence and elegance of those theories. Then, all of a sudden, I started feeling a sense of emptiness. What was the purpose of all those magnificent theories, if there were people starving under bridges and on street corners?".
-----
I decided to do something about it. Just like him, and make my contribution.
I started thinking about how I could make a difference to the best of my abilities, what I could offer and which resources I could draw from to create an impact and make things better.
Youtube content can't be displayed with your current cookie settings. Select "Show Content", to view content and agree to the Youtube cookie settings. Get more info in the Youtube Privacy Policy. Opt-out here at any timecookie setting.
Show Content
This sense of emptiness pushed me to make a trip!
3.The Trip (and the Trick)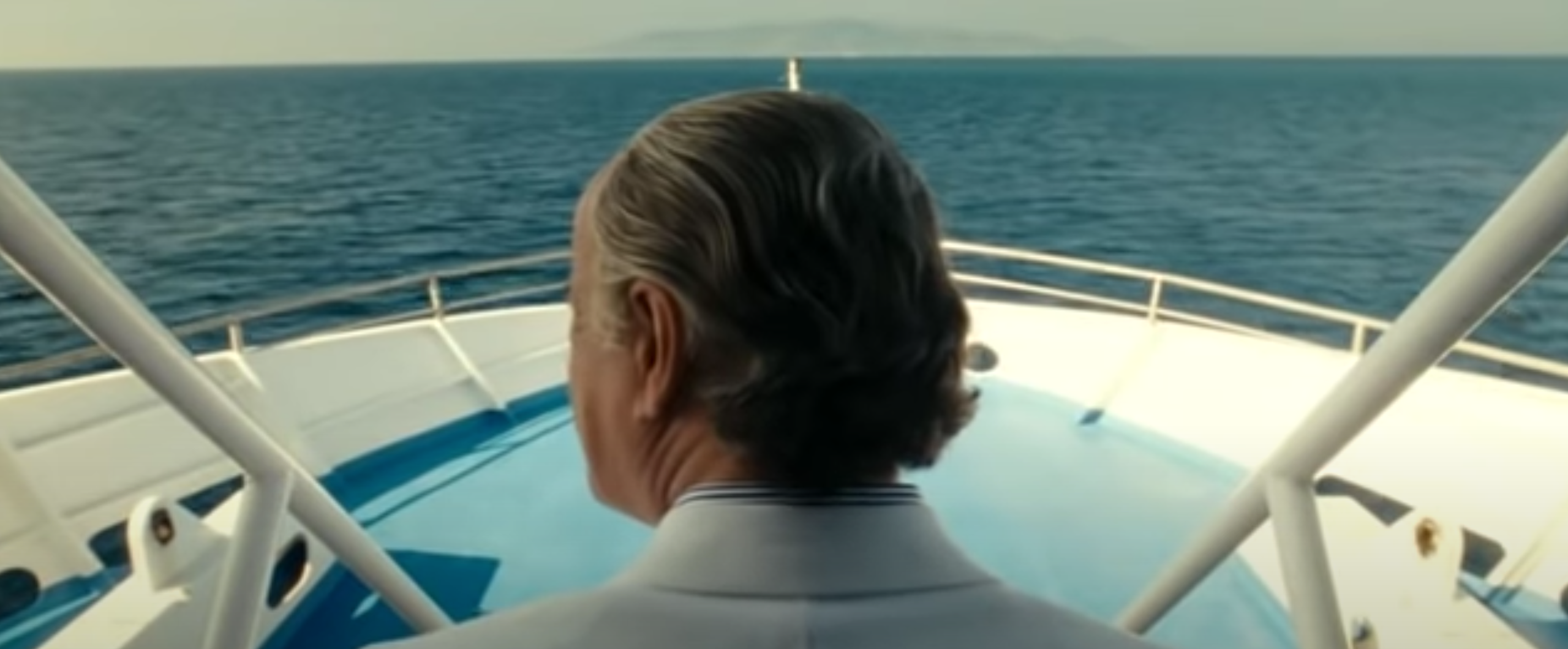 Youtube content can't be displayed with your current cookie settings. Select "Show Content", to view content and agree to the Youtube cookie settings. Get more info in the Youtube Privacy Policy. Opt-out here at any timecookie setting.
Show Content
CEO for Life stems from a strong and irrepressible need to fully understand "the trick".
Explore, discover, love and "truly" live life.
A desire that many people I have encountered, who just like me are not really living their life to the full, but in a dormant almost unconscious way. They trudge along day in, day out over and over again, doing heaps of activities
with no real purpose or meaning in life.
4. "It might be possible"
Never stop trying to understand, always question why things happen,
always try to improve things, this is the spirit in which i intend to advocate with many CEOs (and not only) a better future, "a new Renaissance for mankind".

As stated by Luigi Anepeta (doctor, psychiatrist and psychoanalyst):

"Anthropocentrism, the naturalization of historical reality, the homogenisation based on social belonging, the steady adoption of self-defence mechanism are distinct aspects but are all part of the mystification process in which men live in a state of naive realism that prevents him from asking himself why the world is like it is and not different and better".
Luigi Anepeta
Anepeta states, but in the meantime, we must work on developing and accomplishing "Projects for Life" by making "promote life" our daily motto in every way possible. Citing Anapeta once again, we must "pursue the urge to not be discouraged and continue understanding…
…A human-scaled world, however intended (I see it as characterised by accepting human nature with its strengths and weaknesses, by refusing every mystification, illusion, myth or prejudice, by respecting oneself and others, by solidarity, by empathy), might be possible".
Giordano Fatali
"An insatiable seeker, in love with Life"
L'intuizione
(Italian Version)
1."Vivono le loro vite inconsapevoli"
Viviamo troppo spesso alla ricerca di obiettivi falsi, come la campanella del cane di Pavlov. Trascorriamo le nostre giornate inseguendo il suono di mille campanelle in sequenza per non riuscire però mai a trovare soddisfazione e scoprire che mai quella campanella ci potrà "sfamare".

La campanella non è il cibo. Ma allora perché la seguiamo e poi dove è quindi il cibo? Siamo stati "condizionati" (o "programmati", come qualcuno oggi direbbe). Ma da chi e come? Dalla storia, dai sistemi economici, sociali, culturali che nei secoli e nei millenni si sono stratificati nella storia dell'umanità.
Descrive bene questa condizione uno dei film più profondi della storia del cinema mondiale, Matrix, quando l'agente Smith (un software) descrive ad uno dei protagonisti, Morpheus (un essere umano), il mondo virtuale/reale in cui vive:

"Ti sei mai fermato un attimo ad osservarla? Ad ammirare la sua bellezza? La sua genialità? Miliardi di persone che vivono le proprie vite, inconsapevoli. Tu sapevi che la prima Matrix era stata progettata per essere un mondo umano ideale? Dove non si soffriva, e dove erano felici tutti quanti, e contenti. Fu un disastro. Nessuno si adattò a quel programma, andarono perduti interi raccolti. Tra noi ci fu chi pensò ad errori nel linguaggio di programmazione nel descrivere il vostro mondo ideale, ma io ritengo che, in quanto specie, il genere umano riconosca come propria una realtà di miseria e di sofferenza.
Ecco, io non voglio arrendermi a questa ultima convinzione che, consapevolmente o meno, molte, troppe persone, di fatto contribuiscono a rendere realtà ogni giorno,


come se il genere umano riconoscesse come propria e ineluttabile una realtà di miseria e di sofferenza.
"Quello che noi facciamo è solo una goccia nell'oceano, ma se non lo facessimo l'oceano avrebbe una goccia in meno" (Madre Teresa di Calcutta)".
La cultura della "Vita prima del profitto"
Youtube content can't be displayed with your current cookie settings. Select "Show Content", to view content and agree to the Youtube cookie settings. Get more info in the Youtube Privacy Policy. Opt-out here at any timecookie setting.
Show Content
"Non lasciatevi anestetizzare l'anima"
Papa Francesco ai giovani della GMG
Sono convinto che la storica e universale lotta tra il bene e il male stia accelerando molto negli ultimi tempi e spesso anche il Santo Padre ne denuncia alcuni sotterranei ma drammatici effetti. Basta vedere tutto quello che accade per esempio a riguardo del clima e soprattutto al comportamento degli uomini che troppo spesso, totalmente insensibili, contribuiscono volontariamente, o acconsentono di fatto, a reiterare veri e propri attacchi alla vita, a tutti i livelli e in molte diverse forme.


"Matrix è un sistema, Neo … ma quando ci sei dentro ti guardi intorno e cosa vedi? Uomini d'affari, insegnanti, avvocati, falegnami … le proiezioni mentali della gente che vogliamo salvare. Ma finché non le avremo salvate, queste persone faranno parte di quel sistema … Devi capire che la maggior parte di loro non è pronta per essere scollegata. Tanti di loro sono così assuefatti, così disperatamente dipendenti dal sistema, che combatterebbero per difenderlo".
(Morpheus a Neo – da Matrix)
2." Un senso di vuoto"


Poi un giorno rimasi colpito da una frase di Muhammad Yunus,
premio Nobel per la pace:

​"Provavo sempre una sorta di ebbrezza quando spiegavo ai miei studenti che le teorie economiche erano in grado di fornire risposte a problemi economici di ogni tipo. Ero rapito dalla bellezza e dall'eleganza di quelle teorie. Poi, tutt'a un tratto, cominciavo ad avvertire un senso di vuoto. A cosa servivano tutte quelle belle teorie se la gente moriva di fame sotto i portici e lungo i marciapiedi?"
-----
Decisi quindi di passare all'azione. Dovevo provare anche io come lui a dare un mio contributo. Cominciai a pensare allora a cosa potessi fare, a cosa potevo mettere a disposizione ed a quali risorse poter attingere per cercare di creare il maggior impatto possibile e fare in modo che, nel mio piccolo, le cose potessero cambiare, almeno per quanto riguardava il mio raggio e la mia capacità di azione.
Youtube content can't be displayed with your current cookie settings. Select "Show Content", to view content and agree to the Youtube cookie settings. Get more info in the Youtube Privacy Policy. Opt-out here at any timecookie setting.
Show Content
Questo senso di vuoto, mi ha spinto ad intraprendere un viaggio
3.The Trip (and the Trick)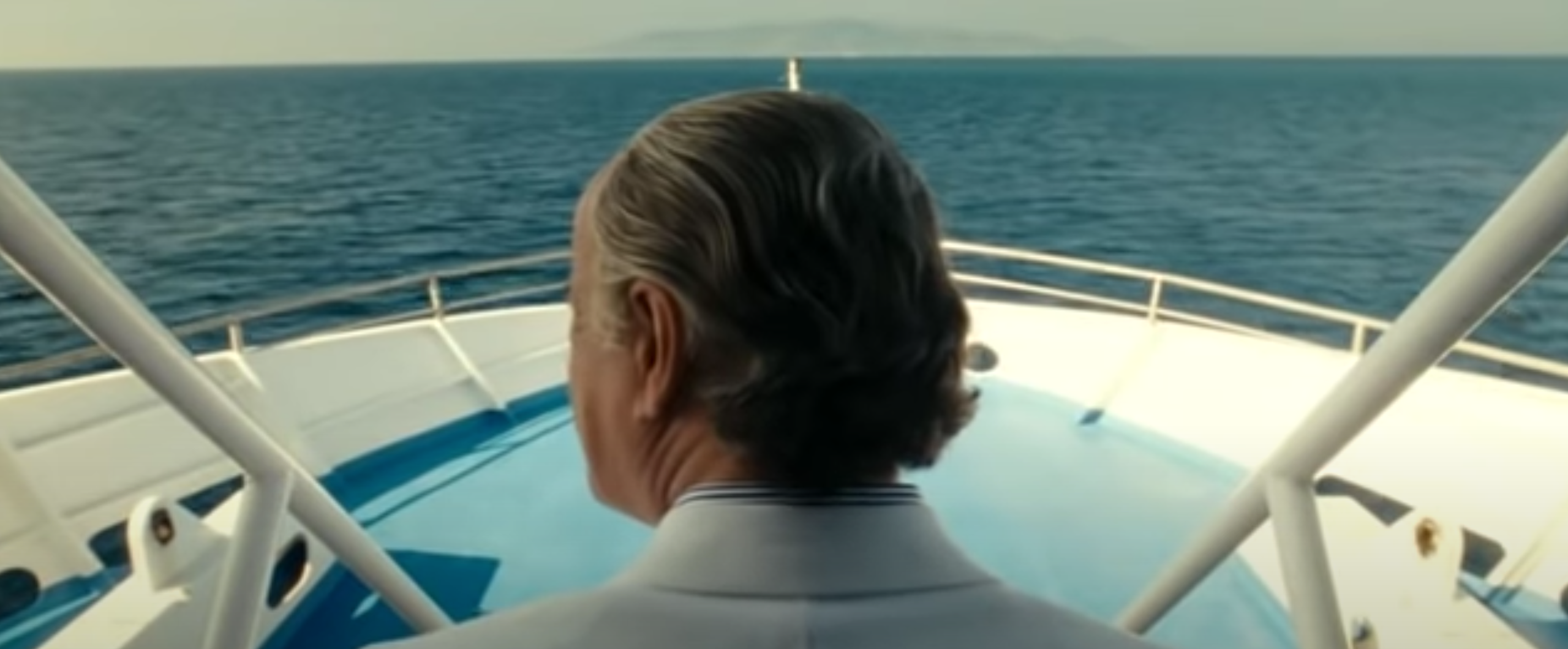 Youtube content can't be displayed with your current cookie settings. Select "Show Content", to view content and agree to the Youtube cookie settings. Get more info in the Youtube Privacy Policy. Opt-out here at any timecookie setting.
Show Content
CEO for Life nasce da un bisogno forte e irrefrenabile di comprendere appieno "il trucco".

Esplora, scopri, ama e vivi "veramente" la vita.

Ho incontrato molte persone, che come me, non stanno davvero vivendo la loro
vita fino in fondo, ma in modo sopito e quasi inconsapevole.
Facciamo fatica, giorno dopo giorno, facendo tanto,
senza un vero scopo o significato nella vita.
4. "Potrebbe essere possibile"
Non smettere mai di cercare di capire, domandarsi sempre il perché delle cose,
provare sempre a migliorarle, è questo lo spirito con cui spero di poter costruire insieme a tanti CEO (e non solo) un futuro migliore, "un nuovo rinascimento dell'essere umano".

Come scrive Luigi Anepeta (medico, psichiatra e psicoanalista):

"L'antropocentrismo, la naturalizzazione della realtà storica, l'omologazione indotta dall'appartenenza sociale, l'adozione costante da parte dell'Io di meccanismi difensivi sono aspetti diversi ma concorrenti di un processo di mistificazione per cui l'uomo vive normalmente sul registro di un ingenuo realismo che lo mette al riparo dal chiedersi perché il mondo è fatto in un certo modo e non in un altro (possibile e migliore)".
Luigi Anepeta
Non so se sarà mai possibile vivere in un mondo totalmente "demistificato", nella accezione di Anepeta, ma sicuramente, nell'attesa di scoprirlo, una cosa è certamente possibile, impegnarci ogni giorno tutti insieme a costruire e portare avanti "Progetti per la Vita" e promuovere la vita sempre e comunque, in tutte le occasioni e in tutte le sue forme, mantenendo sempre alta (come sempre Anepeta afferma) …
… "la volontà di non cedere allo scoramento e di continuare a capire. Un mondo fatto a misura d'uomo, comunque inteso (e io lo intendo come caratterizzato dall'accettazione della natura umana con i suoi pregi e i suoi limiti, dall'assunzione di responsabilità sull'esistenza, dal rifiuto di ogni mistificazione, illusione, mito e pregiudizio, dal rispetto di sé e degli altri, dalla solidarietà, dall'empatia), è forse possibile".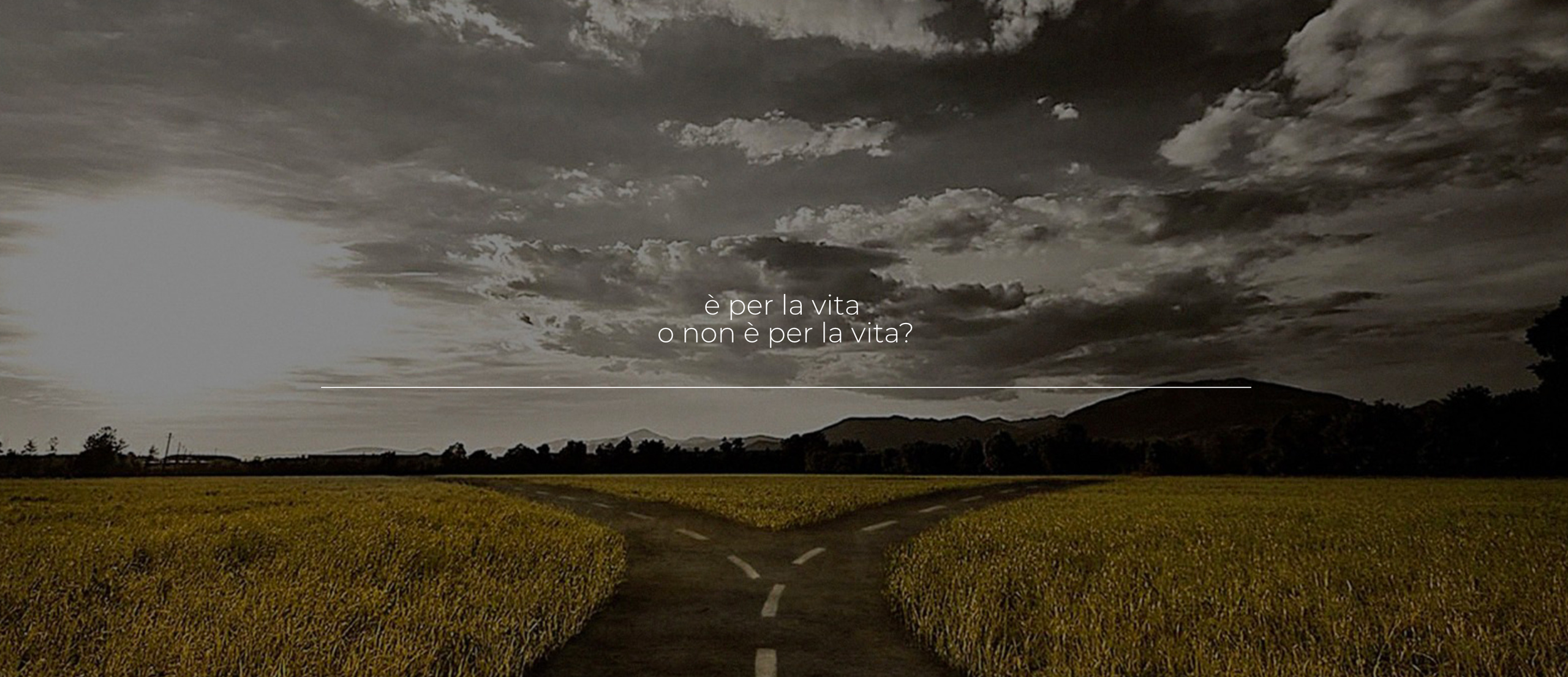 Dunque, che questo romanzo abbia inizio!

_____________________________________________________________________________________________


Giordano Fatali
"Un cercatore infaticabile, innamorato della Vita"